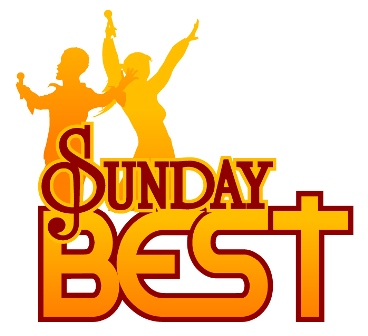 Calling all church saints and aint's….
Do you think you have what it takes to be the next Sunday's Best?
Well get ready, cause the auditions are rolling though Memphis.
BET just announced the cities where auditions will take place for season 7.
Saturday, March 8 at 7AM – 11AM | Memphis, TN
Mississippi Boulevard Christian Church
70 North Bellevue Blvd
Memphis, TN 38104
Audition Locations
Saturday, March 1st Houston, TX
Saturday, March 8th Memphis, TN (see above)
Saturday, March 22nd Atlanta, GA
Saturday, March 29th Washington, DC
PAST WINNERS:
Season 1: Crystal Aikin – Verity Records Debut album "Crystal Aikin" released March 17, 2009.
Season 2: Y'anna Crawley – Imago Dei Music Group Debut album "The Promise" released August 24, 2010.
Season 3: Le'Andria Johnson – Music World Gospel Debut album "Awakening of Le'Andria Johnson" released September 6, 2011. Christmas EP "Christmas Best" released December 6, 2011. First Winner to receive a Grammy Award (2012, Best Gospel/Contemporary Christian Music Performance)
Season 4: Amber Bullock – Music World Gospel Debut album "So In Love" released July 10, 2012.
Season 5: Joshua Rogers Debut album "Well Done" released December 4, 2012.
Season 6: Tasha Page-Lockhart
Now, don't go down there and embarrass. If you can't sing, stay at home.
I wish you all luck!
Connect With Us:
Facebook: www.facebook.com/xclusivememphis
Twitter: http://twitter.com/xclusivememphis
Instagram: http://instagram.com/xclusivememphis