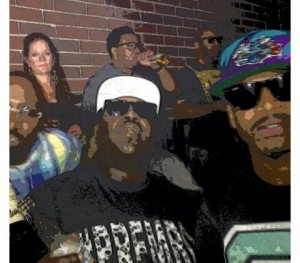 Memphis Legends 8ball & MJG recently performed in Atlanta at Club Space. LHHATL Cast Member Stevie J. found his way on stage with duo. Drumma Boy was also in the building to represent for Memphis.
I am such a sucker for the home team. I love all things Memphis and will always support anything from Memphis.
Check out the video below, it is explict. But you will hear them perform some of the old school favorites.
P.S. I was told by a lil birdie that Ball & J may be on stage tonight at Yo Gotti's birthday bash. #soexcited
Pic Credit: Instagram
Connect With Us:
Facebook: www.facebook.com/xclusivememphis
Twitter: http://twitter.com/xclusivememphis
Instagram: http://instagram.com/xclusivememphis