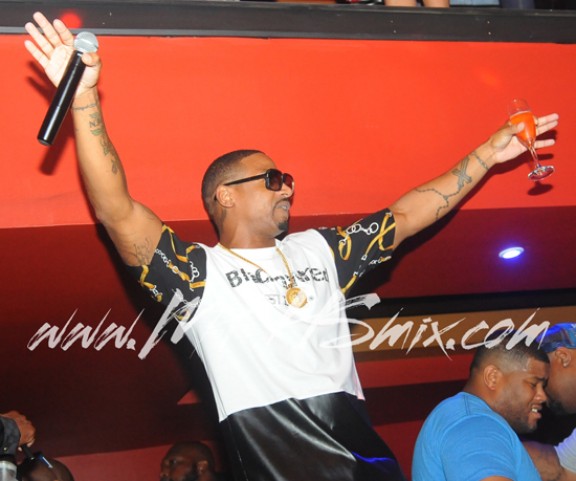 In conjunction with 'Can I Live' Weekend, CGI invited LHHATL Cast member Stevie J. to host Flirt this past Saturday night. Stevie J. came in ready to party. He instantly jumped on the couch and rocked with the packed night club. He did not sit down the entire night.
Women lined the rails of the VIP area hoping to get a chance to get on Stevie's bus. I have been asked over and over again, did he bring his wife. No, Joseline was not in attendance.
The crowd was so vibrant and energetic Stevie decided to jump in. Before jumping in he gave out instructions on how to handle his beef cake. #CHILEBYE
He was also feeling very generous as he kept the ladies cups filled.
Pic Credit: Instagram and Mphsmix.com
Connect With Us:
Facebook: www.facebook.com/xclusivememphis
Twitter: http://twitter.com/xclusivememphis
Instagram: http://instagram.com/xclusivememphis