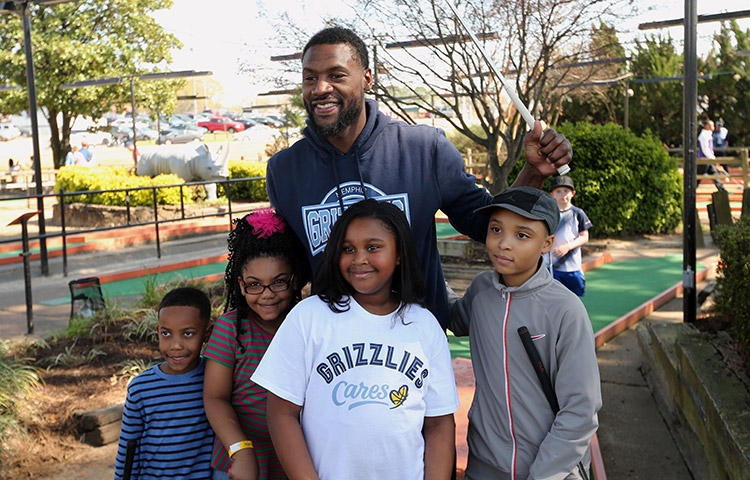 This past weekend was all about food, fun, fans and basketball. On this past Saturday, The Memphis Grizzlies took time from the court to hang out with the MVP's.
The Grizzlies players hug out at Golf and Games for their annual fan appreciation event.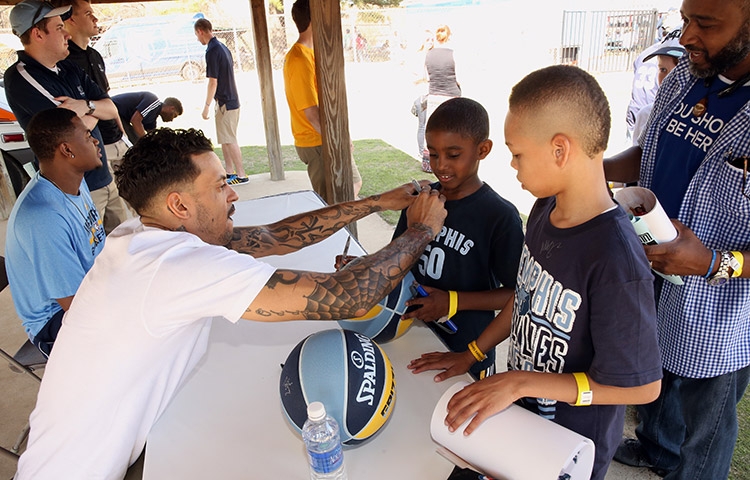 This is an annual event put together by the Grizzlies franchise to say thank you to season ticket holders. In addition to free food, free games and family fun, the event also allows fans to get up close and personal with their favorite players.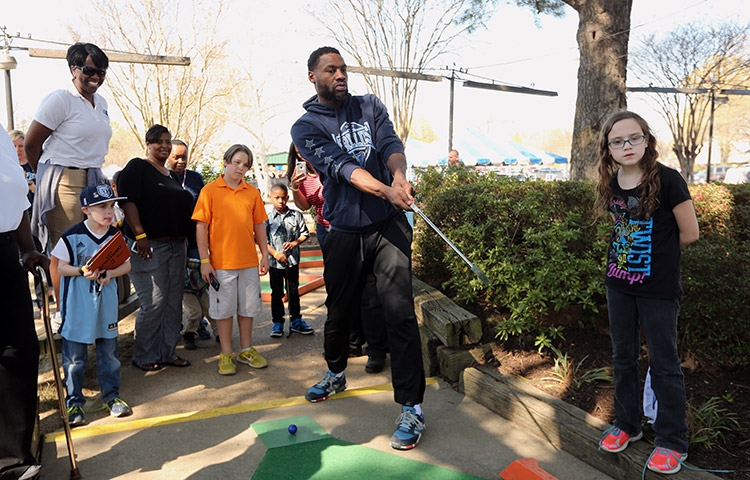 Minus a few injured Grizzlies majority of the current roster came out for a fun-filled day.
We spotted Lance Stephenson, Matt Barnes, Z-Bo and friend to the site TA hanging out with Grizz Nation.
Although the team is having a few minor set backs, its clear we still believe and we are rooting for the boys in blue.
Check out a few more of the shoots below:
Pic Credit: Joe Murphy/NBAE/Getty Images
Stay Connected With Us On Social Media:
Facebook: www.facebook.com/xclusivememphis
Twitter: http://twitter.com/xclusivememphis
Instagram: http://instagram.com/xclusivememphis