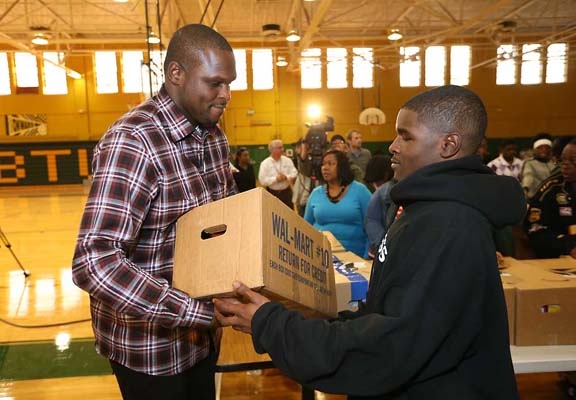 The Thanksgiving Holiday is quickly approaching. With many families struggling to make ends meet, Memphis Grizzlies'  forward Zach Randolph pitched in to give a helping hand.
Zach was on hand at Booker T. Washington High  School a few days ago to distribute holiday food baskets and Grizzlies tickets to 450 families.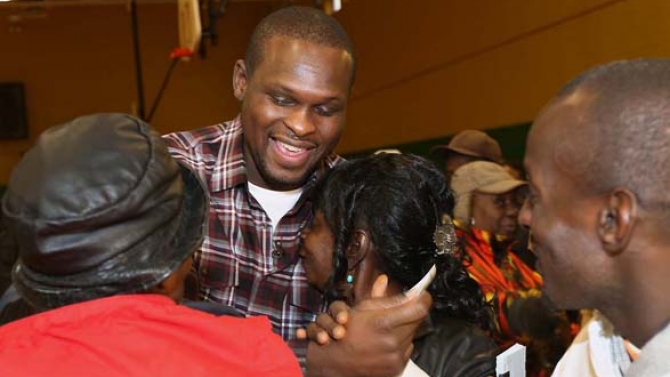 The food baskets included a feast of turkey, corn,  macaroni and cheese, stuffing, green beans, cornbread and brownie mix. Randolph also provided information on how to have a happy and healthy Thanksgiving.
Zach was recently asked about his act of kindness and this is what he had to say…
How was it yesterday at Booker T. Washington handing out food baskets for everyone?
Randolph: That's giving back. My annual thing I do I give back. I make people's day. Give them a good meal for Thanksgiving give them a real dinner. And I can relate to them cause my mother use to send me around the corner to the mission and Salvation Army to get food baskets when I was young so I can relate to that. You know making one family or 500 families Thanksgiving and that's a blessing for me.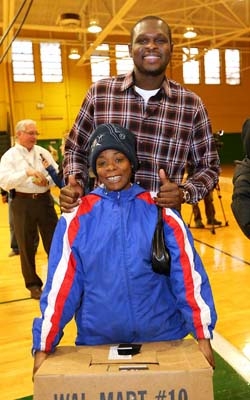 You never know how your small act of kindness can impact someone in need. Be a blessing to someone this holiday season.
Memphis loves Zach, he is a gentle giant with a big heart.
Photo Credit:Joe Murphy/NBAE/Getty Images
Connect With Us:
Facebook: www.facebook.com/xclusivememphis
Twitter: http://twitter.com/xclusivememphis
Instagram: http://instagram.com/xclusivememphis