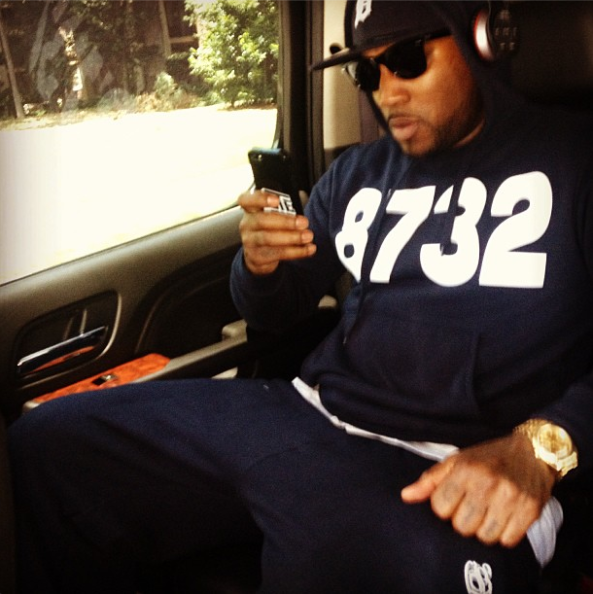 Rapper Young Jeezy is currently being jailed on a million dollars bond.
The ATL rapper was taken in to custody by police, after a search of his turn bus turned up an assault rifle.
Jay Wayne Jenkins, aka Young Jeezy, is currently behind bars in Irvine, California.
According to TMZ:
Young Jeezy is currently behind bars for possession of an assault rifle … and TMZ has learned the weapon turned up during the investigation into the deadly shooting at Wiz Khalifa's concert Friday night.

We're told Irvine PD executed a search warrant on the rapper's tour bus Sunday at the Verizon Wireless Amphitheater in connection with the shooting in Mountain View, CA … where a man died after being shot 5 times.

Jeezy is on tour with Wiz … and law enforcement sources tell us during the search cops found an assault rifle they believe belongs to Jeezy. Several members of Jeezy's entourage were also arrested for gun possession.

Jeezy's being held on $1,000,000 bail — and he's still in custody.
Jeezy was recently in St. Louis where he was spotted showing his support for slain teen Mike Brown (story here).
Don't know all the details behind this; but it sure don't look good!
Pic Credit: Instagram
Connect With Us:
Facebook: www.facebook.com/xclusivememphis
Twitter: http://twitter.com/xclusivememphis
Instagram: http://instagram.com/xclusivememphis