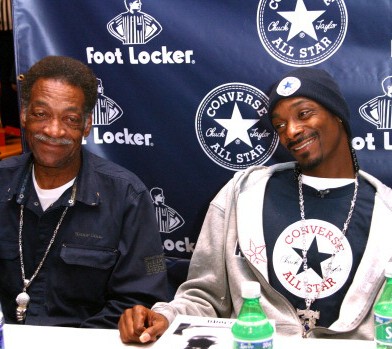 It's a sad day for the Broadus family. It is being reported that Snoop Dogg's Uncle Junebug has passed away at the age of the 70. We got to know and love Snoop's favorite uncle. Whether on the road or behind the camera, we always got to catch a a glmipse of Uncle Junebug. He even portrayed his nephew as the older version in "Snoop's Upside Your Head" video from Tha Doggfather album.
TMZ had reported that doctors had told the Broadus family that Junebug's colon cancer was terminal and he didn't have long to live.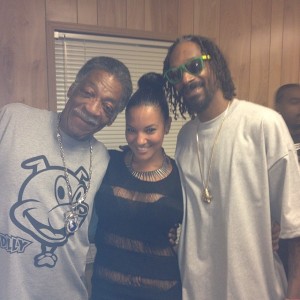 Snoop made the announcement via his twitter page: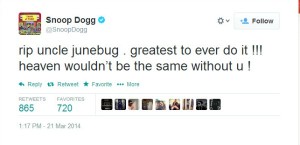 Prayers to Snoop and his family during his time of mourning.
Pics: IG/Twitter
Connect With Us:
Facebook: www.facebook.com/xclusivememphis
Twitter: http://twitter.com/xclusivememphis
Instagram: http://instagram.com/xclusivememphis