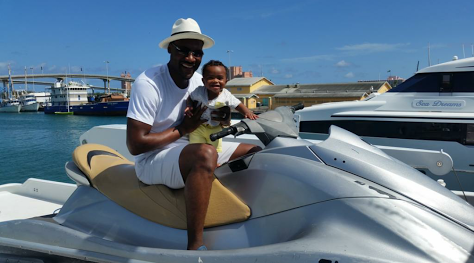 Grizzlies' Player Tony Allen and his family recently went on a family vacation to to Nassau, Bahamas. T.A. took to social media to share some of the most adorable pics of baby T.A..
It's always great to see men bond with their children. I'm sure Tony is enjoying these precious moments before he gears up to hit the court again for the 2015-2016 NBA season.
Baby T.A. will be 1 later this year; enjoy the pics we nabbed.
Pic Credit: TA Twitter
Connect With Us:
Facebook: www.facebook.com/xclusivememphis
Twitter: http://twitter.com/xclusivememphis
Instagram: http://instagram.com/xclusivememphis