Unless you have been living under a rock today, I am sure by now you have heard that Nicki was in Memphis last night. Nicki was trending in Memphis last night.
Nicki's boyfriend Meek Mill was one of Yo Gott's surprise for the 3rd annual birthday bash. Meek was not one of the announced artists so it was definitely a surprise when he came out.
In addition to gracing the city with his presence; Meek brought along his boo Nicki Minaji. Nicki made a surprise entrance during Meek's and Gotti's set.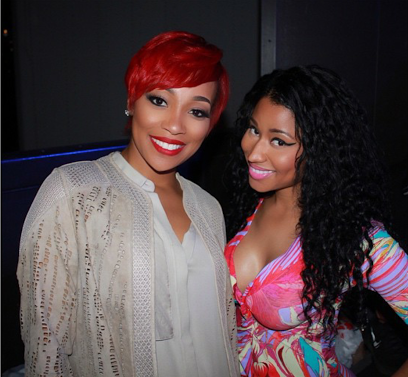 I think when Nicki came out the crowd forgot Meek and Gotti were on the stage. The noise level and screams could probably be heard across downtown Memphis.
Although, Nicki did not perform, the crowd enjoyed her gracing the city of Memphis.
She was also spotted in downtown Memphis, near world-famous Beale Street.
After Nicki Minaji and DJ Paul, I am not sure how Yo Gotti will top this next year.
Pic Credit: IG
Connect With Us:
Facebook: www.facebook.com/xclusivememphis
Twitter: http://twitter.com/xclusivememphis
Instagram: http://instagram.com/xclusivememphis