This past spring, Memphis In May Music Festival went down in downtown Memphis. In addition to the show headliners, legends Bone Thugs-N-Harmony took to the stage on the river.
The duo performed alot of their classics. The fans old and young rocked along with the hip hop group.
Although, they are still doing shows here and there and hosting gigs, they are set to be featured in TV One's Unsung.
Bone Thugs-n-Harmony are an American hip hop group from Cleveland, Ohio. It consists of rappers Krayzie Bone,Layzie Bone, Bizzy Bone, Wish Bone and Flesh-N-Bone. American West Coast rapper Eazy-E, former member of rap group N.W.A, signed Bone Thugs-n-Harmony to Ruthless Records in late 1993, when Bone Thugs debuted with their EP Creepin on ah Come Up. The EP included their breakout hit single "Thuggish Ruggish Bone".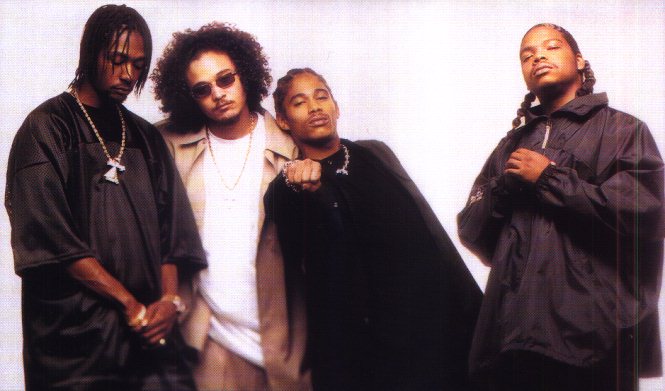 On July 15, 2014, it was announced that Bone Thugs-n-Harmony will release their final album in 2015. There will only be one copy released, which will be auctioned off, with bidding starting at $1 million. The group will also conduct a 20 country world tour beginning in December 2014.[20] 
Catch the group   Wednesday, September 3, 2014 8PM/ET.
This is still my jam:
Credit: Wikipedia
Connect With Us:
Facebook: www.facebook.com/xclusivememphis
Twitter: http://twitter.com/xclusivememphis
Instagram: http://instagram.com/xclusivememphis
·