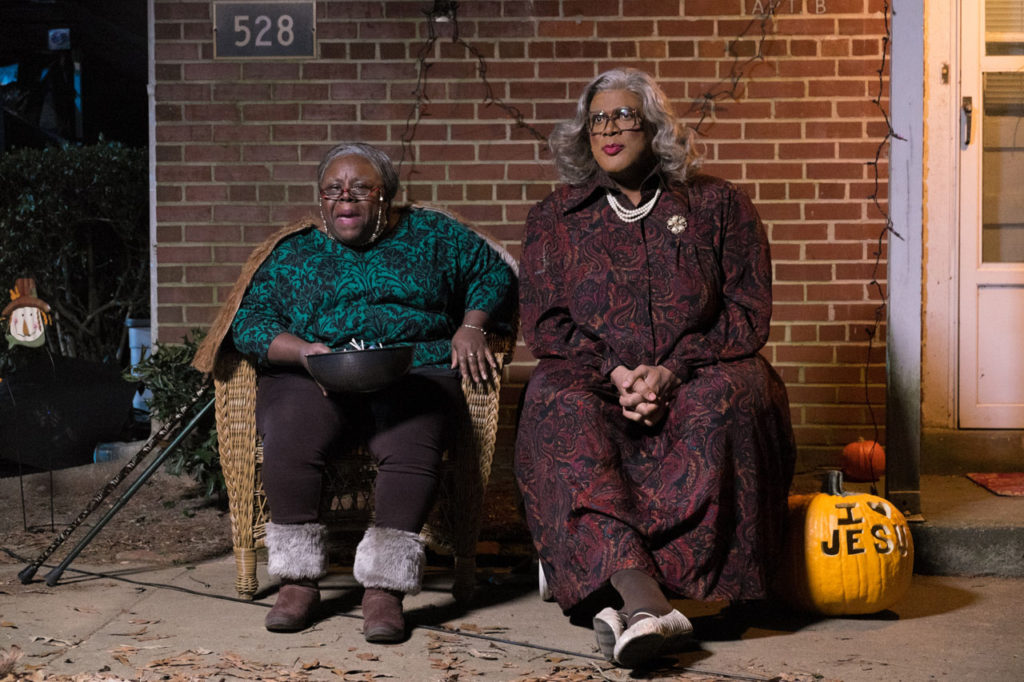 Tyler Perry has a new movie headed to movie box offices just in time for Halloween.
The movie star, actor has pulled out 'Madea' to bring us a few laughs.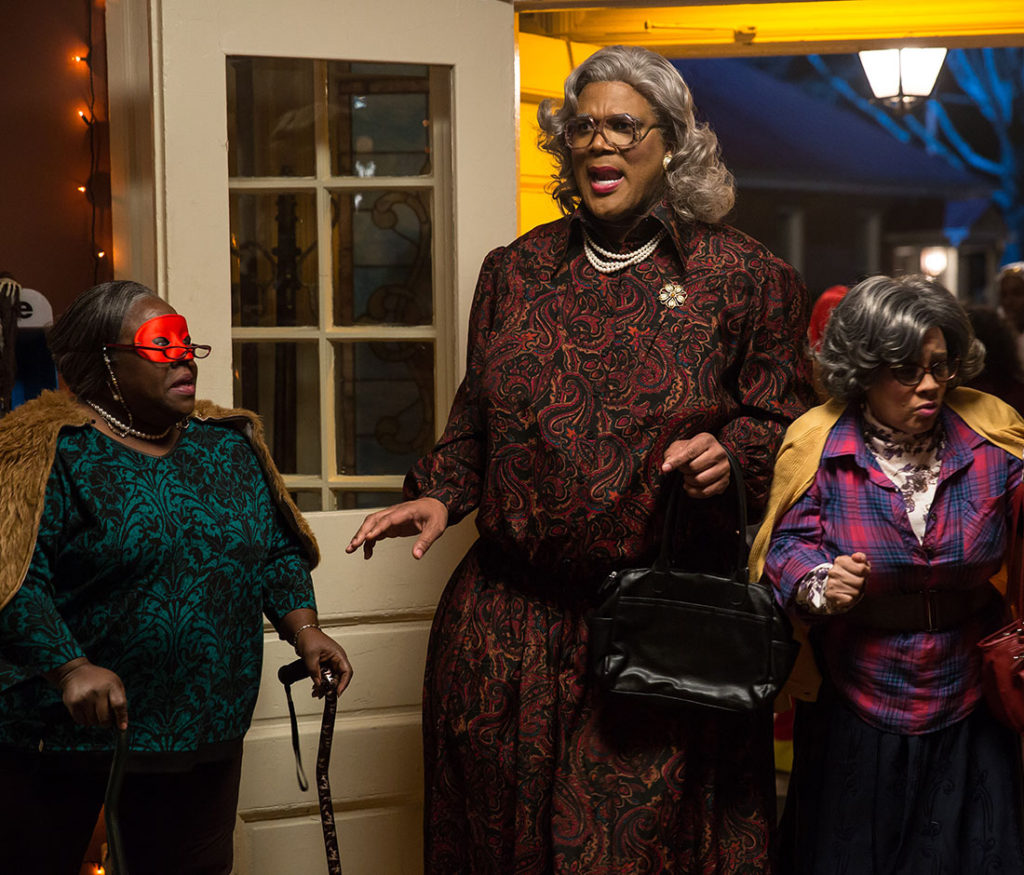 I watched the trailer and as expected 'Madea' is up to her old ways, talking slick and quick to a group of trick or theaters. But, when the tables are turned Madea goes shaking in her knees.
The comedy horror film was written and directed by Tyler Perry. Ozzie Areu, Will Areu, and Perry are producing the film for Tyler Perry Studios. The idea for the film originated from a fictitious Madea Halloween movie from Chris Rock's 2014 film Top Five.[1] It is the second Madea film (the first being Madea's Witness Protection) to not be adapted from a stage play.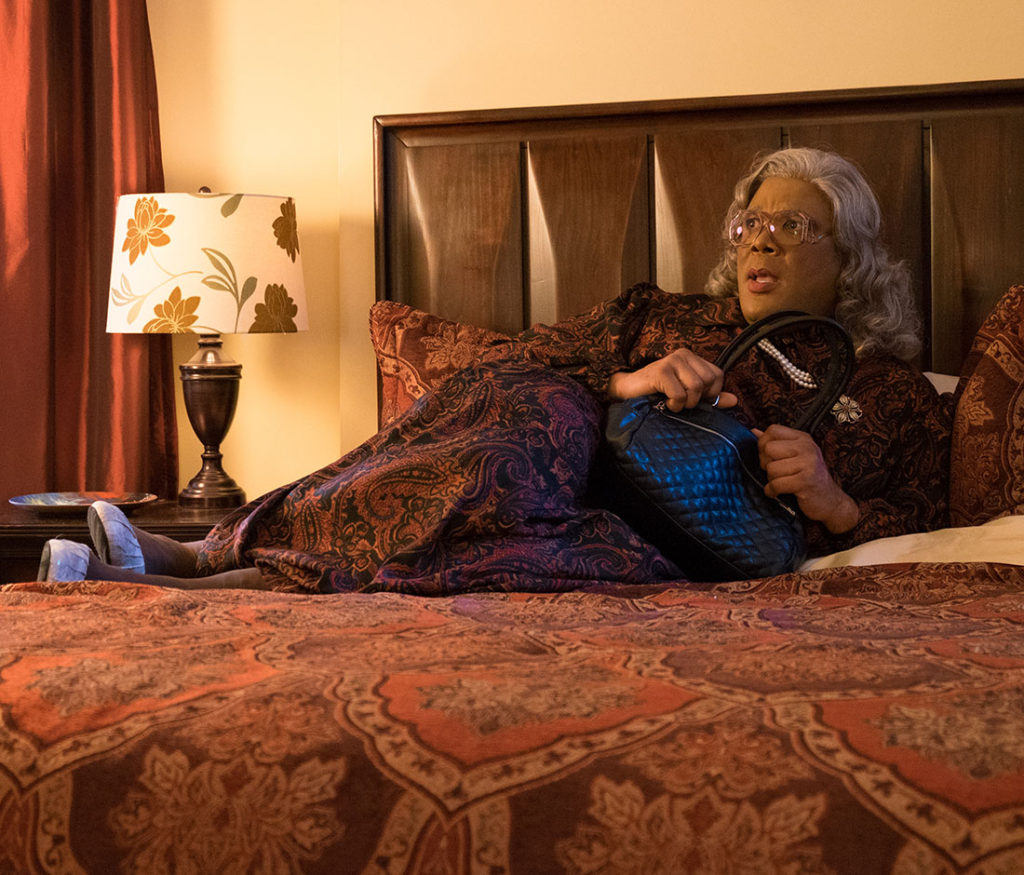 There are a few sightings of clowns in the movie, however, Perry made it clear:
"I shot this movie long before these clowns started popping up everywhere," Perry joked on "Good Morning America" today.
The official movie description:
"Madea winds up in the middle of mayhem when she spends a haunted Halloween fending off killers, paranormal poltergeists, ghosts, ghouls and zombies while keeping a watchful eye on a group of misbehaving teens."
The movie is set to be released in theaters October 21.
Check out the trailer below and be prepared to laugh and cry as 'Madea' runs for her life.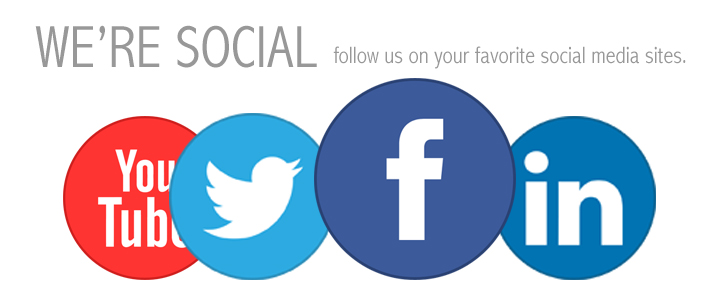 Stay Connected With Us On Social Media:
Facebook: www.facebook.com/xclusivememphis
Twitter: http://twitter.com/xclusivememphis
Instagram: http://instagram.com/xclusivememphis