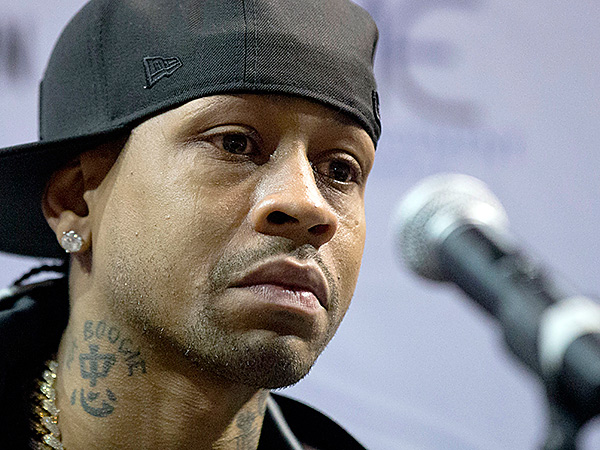 Well, its officially a wrap. Mr. Allen Iverson has hung up his hat for basketball. Although, he is no longer playing in the league he still has love for the game.
"The Answer" formally announced his retirement from the NBA on Wednesday during an occasionally emotional hour-long news conference on the Wells Fargo Center court, hours before the Philadelphia 76ers played their season opener against the two-time defending champion Miami Heat. Iverson last appeared in an NBA game on Feb. 20, 2010. The Sixers will retire his number 3 on March 1 against Washington.
"I don't regret anything," Iverson said. "If I could take back all the mistakes that I made throughout my career, I would have had a perfect career. I would have missed no shots. I would have made no turnovers. I would have went right instead of going left when I was supposed to, every game. I would have got on (I-76) at 4 o'clock instead of getting on 76 at 5. I can't take it back. I can't take anything back. So I don't regret it.
"I cheated my kids out of a lot as far as being a father," Iverson said. "(Now) I can be there for my kids."
His greatest moment on the court: "Just being drafted" and "jumping up and down when we were heading to the Finals."
On his advice for youngsters: "Anybody who wants to be like me, I would tell them not to be me. Be better than me."
On Philadelphia: "It's home. I've been a part of this community for so many years. These fans are me. I am Philadelphia. When you think of Philadelphia basketball, you think of Allen Iverson. … I'm going to always be a Sixer till I die.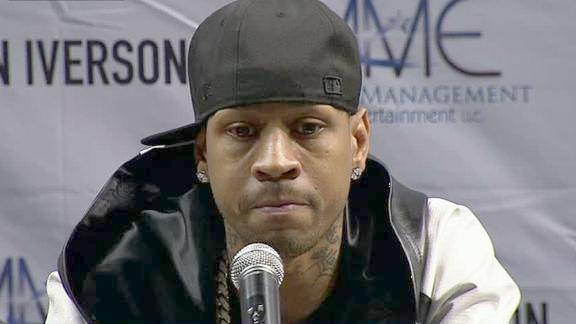 Check the full interview below:
Connect With Us:
Facebook: www.facebook.com/xclusivememphis
Twitter: http://twitter.com/xclusivememphis
Instagram: http://instagram.com/xclusivememphis