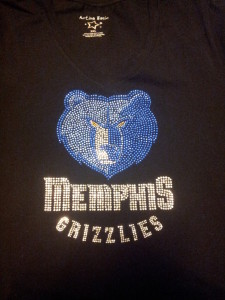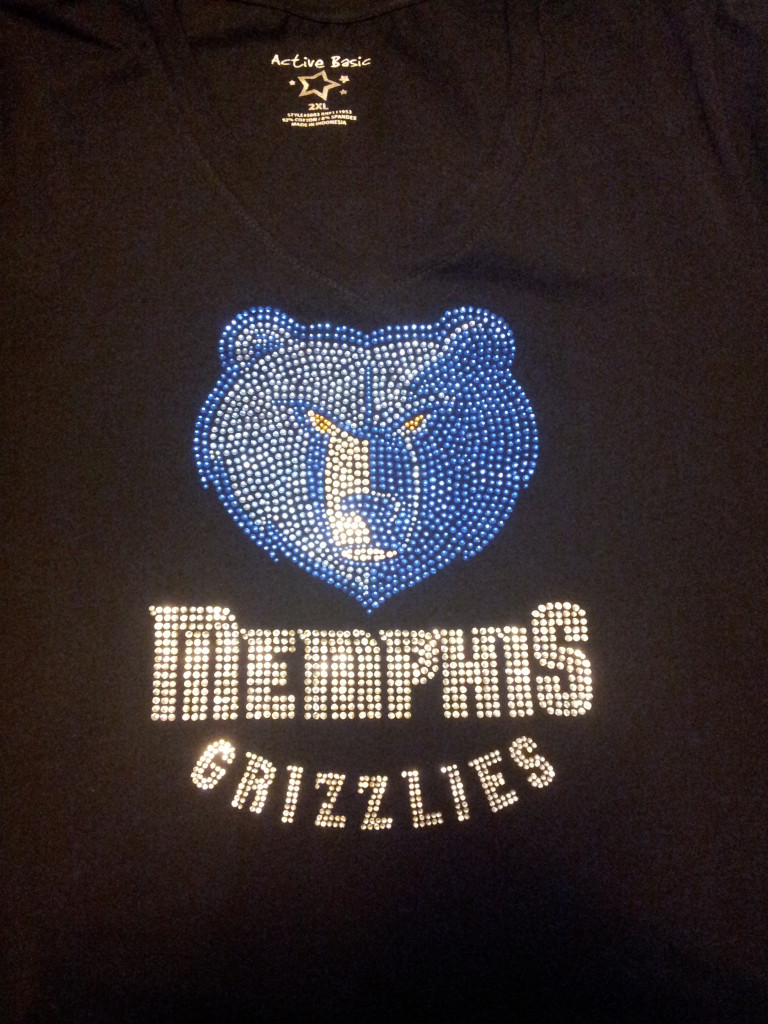 The Memphis Grizzlies are in round 2 of the NBA playoffs. Everyone is super excited about the light being shined on Memphis. I had to get on board and catch Grizz Fever

. I recently received the cutest rhinestone studded Grizzlies shirt.  The material is soft and so comfortable.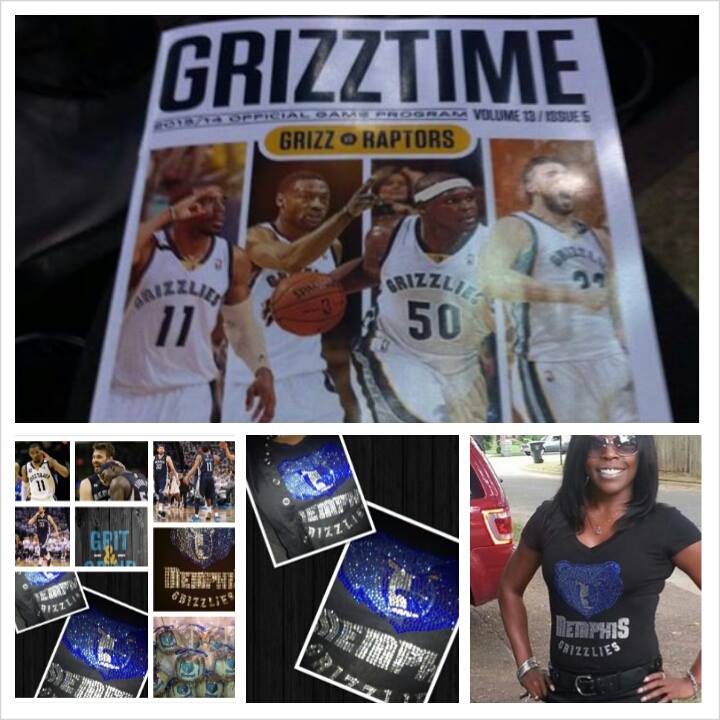 Memphis entrepreneur Mrs. Demetria carries the shirts and can't seem to keep them in stock. Ladies if you want a cute, quality and girlie look to rep in for the home team give Mrs. Demetria will hook you up. No need to bluff, contact her today to get your Grizz  901-315-9237 or Face book at Daintys Fabulous Accessories.
Connect With Us:
Facebook: www.facebook.com/xclusivememphis
Twitter: http://twitter.com/xclusivememphis
Instagram: http://instagram.com/xclusivememphis