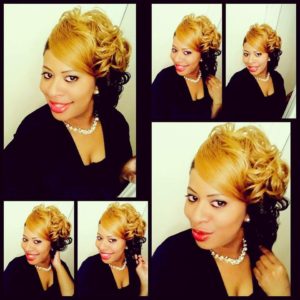 Mz. Xclusive
Mz. Xclusive, a native Memphian oldest of 8 siblings, Carver High School Graduate, Blogger, Entertainment Junkie and Entrepreneur is becoming one of the cities most impressive and vibrant new faces in the entertainment and blogging arena. She is involved in countless community events, a chic business woman & mother, you wouldn't believe that she has any time left to bring you Xclusive updates on your favorite celebrities, athletes and events happening in and around Mid-South.
She has a background in marketing, business development and entertainment management. She invokes a changing atmosphere in the city of Memphis and its surroundings being an influential speaker around the Mid-South at various schools and events.
Mz. Xclusive makes sure that everything that she writes about shows the positivity and empowering change that comes with great leadership. She understands she has a responsibility to not just herself but to the community as well. Being a founder of various community events such as Tunes for Toys, READ Memphis, Pencils For A Purpose & Taste for a Cure;  she has not forgot where she comes from and continues to leads by example.  She gives effortless of her time & talents. She gives a lot, not because she has a lot; but because she knows what it's like not to have. She has appeared on several local TV networks and made numerous guest and judge appearances.
Since its 2012 launch Xclusive Memphis continues to grow in leaps in bounds and she continues to build her brand. Being a social media enthusiast, a social butterfly, and an undercover socialite, you will never know if she is in your presence.  She wants to continue to inspire and motivate others to go for their dreams. She wants to enlighten people from behind the scenes and of course highlight the great city of Memphis!  She prides herself on being the difference and empowering change. Her personal motto is "it's not where you are from, but where you are headed."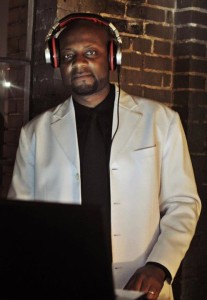 DJ ZWAN (Zwan Landfair)
 DJ ZWAN (Zwan Landfair), is known for his work as a DJ catering to those who prefer all things eclectic.
As a DJ in Memphis, TN he performs exclusively for private events making occasional appearances for community
service based fundraisers. Starting his career as a DJ in Starkville, MS, covering various styles and genres with a
focus on hip hop and dance music.   Zwan started creating his brand of DJing early on by mixing and mashing House,
Hip Hop, Rock, and Alternative musical formats together as a way to cover the musical diversity of his listening
audiences in Starkville. Over the years Zwan has performed shows for audiences throughout the nation and has sought
out a path to mentor and collaborate with both DJs and Tastemakers from around the world by using his
abilities behind the 1s and 2s for positive motivation and unity. Never one to wait for the next connection to
happen, Zwan is currently immersed in his next big project Black Alumni 2014, which will be the largest single
gathering of African American Alumni and Friends ever to connect in the state of Mississippi.