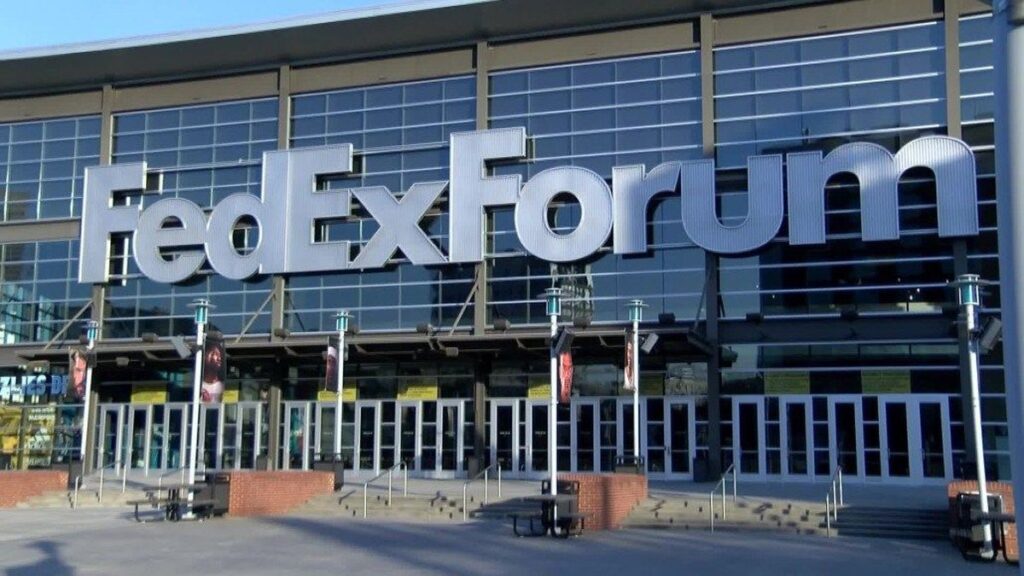 The FedExForum now requires guests to show vaccine proof or negative test for all Grizzlies and Tigers games, concerts and other events. This is a new rule since the venue has returned to 100% capacity, post Covid. The Grizzlies, whose home opener is Oct. 20 against the Cleveland Cavaliers at FedExForum. The Tigers' first exhibition game is Oct. 24 and they open their season Nov. 9 against Tennessee Tech at home. This past week I attend a few events at the Forum and mask restrictions were already enforced. Staff also frequented the crowds ensuring guests were correctly wearing the masks.
We have outlines the top 10 things you need to know regarding this recent change.
Guests must show proof of COVID-19 vaccination or a negative test within 72 hours of attending an event.
2. The new policy goes into effect Wednesday, Oct. 20 for the Grizzlies home opener and continues at least through Nov. 19..
3. Per the continued masking order under Shelby County's latest health directive, masks are also required for everyone inside FedExForum regardless of vaccination status until the order is lifted.
4. Children under 2 are exempt from mask policy.
5. Children 2 to 11 must wear masks inside FedExForum, and if they are sitting within 15 feet of the court for Grizzlies games they must also show proof of a negative COVID-19 test.
6. All vaccinated guests must show proof of at least one dose.
7. FedExForum is implementing CLEAR Health Pass as a secure way for fans to upload their vaccination cards and test results from providers. The app can be downloaded onto your phone, giving you access to priority lines to enter FedExForum. Click here to download the app.
8. Those who show physical cards or negative test results must go through a manual check.
9. University of Memphis, of course did not come up with this policy. It is a tenant at FedExForum.
10. All guests, staff, vendors and any other attendees at FedExForum will be required to wear a face mask at all times. The NBA has further designated that face shields and bandanas will not serve as appropriate face masks, but instead could be worn as a second layer of protection.
This new policy starts this week and is expected to continue until further notice.
Stay Connected With Us On Social Media:
Facebook: www.facebook.com/xclusivememphis
Twitter: http://twitter.com/xclusivememphis
Instagram: http://instagram.com/xclusivememphis