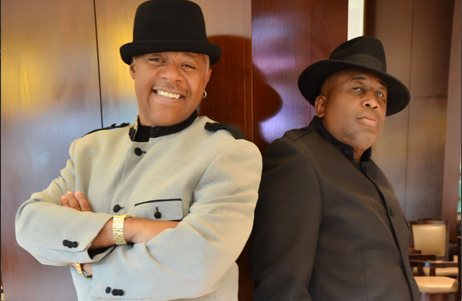 Memphis they are back! If you missed the legendary Bar-Kays in action last year, you don't want to miss this one. The Bar-Kays will be returning to Minglewood Hall this Friday for their golden anniversary concert.
 After the Bar-Kays' sold-out concert last summer, fans across Memphis and the Mid-South are sure to make it a priority to experience the legendary Bar-Kays' performance live at Minglewood Hall.
"This concert will be the one where we lay it all out for our Memphis fans," says Alexander, bassist and founder of the Bar-Kays. "It's been 50 years for the Bar-Kays and without the support of our fans we wouldn't be here so we want to show them how much we appreciate them on stage in our performance."
"Our golden anniversary is momentous and we want to spend as much time as we can this year celebrating it in Memphis, where it all started," says Larry Dodson, lead singer of the Bar-Kays.
They will take the stage Friday, April 4 at 8 p.m. Doors open at 7 p.m.
Hosted by radio personality, Bev Johnson of Clear Channel's WDIA, exclusive seating at the concert is available with the purchase of a VIP package for $75. This package includes VIP seating and an after-party ticket. All other seats are priced at $40.
Tickets can be purchased at the Minglewood Hall Box Office, Minglewoodhall.com or by calling 901-312-6058.
See you there! And bring your dancing shoes!
Connect With Us:
Facebook: www.facebook.com/xclusivememphis
Twitter: http://twitter.com/xclusivememphis
Instagram: http://instagram.com/xclusivememphis