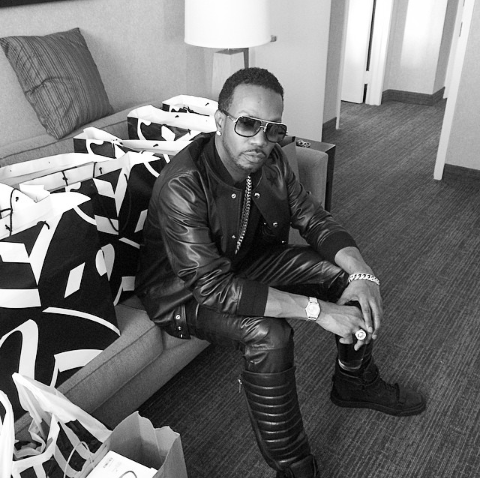 Happy Birthday to Memphis Jordan Michael Houston better known by Juicy J. The rapper,songwriter and record producer turns 41. Juicy is a founding member of the hip hop legends Three 6 Mafia. 

A few years ago the original members of Three 6 Mafia collaborated to create Da Mafia 6ix, Juicy was not apart of the regrouping.
The group has lost 2 members in the passing years. Lord Infamous and Koopsta Knicca recently died in Memphis from health complications.
Juciy continues to do music, recently releasing his fifth solo mixtape 100% Juice. It has over 200,000 downloads on DatPiff.
In between shows, appearances and futures, he is surely staying busy. He also frequents the Memphis area often. Memphis will always be home to the rap legend and his parents still live here.
Happy 41st Birthday Juice Man!
Source:Wikipedia
Stay Connected With Us On Social Media:
Facebook: www.facebook.com/xclusivememphis
Twitter: http://twitter.com/xclusivememphis
Instagram: http://instagram.com/xclusivememphis