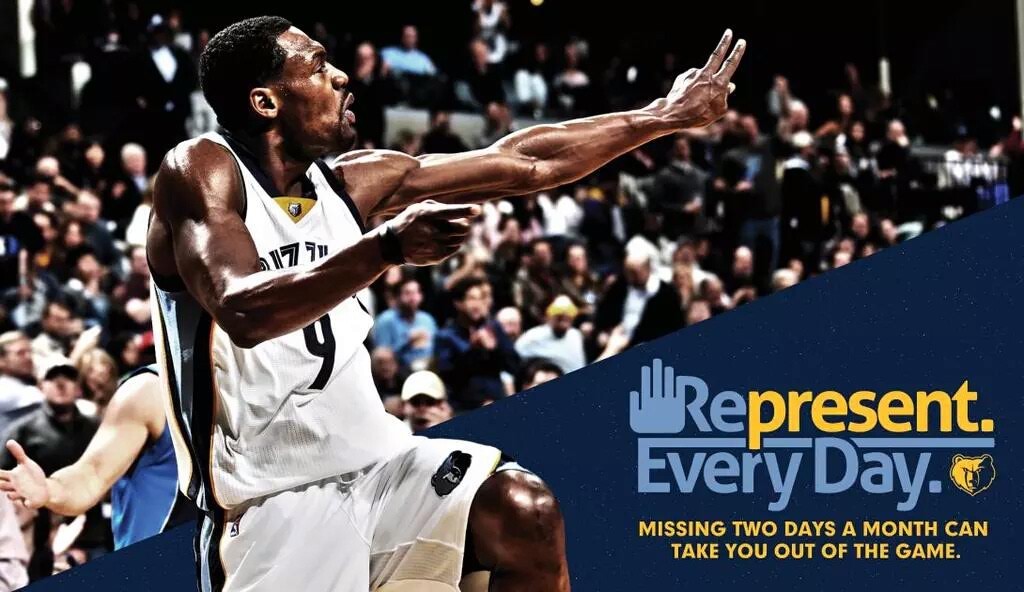 This morning, parents of Shelby County school were awaken by a phone call from The Grindfather. Social media was filled with tweets and posts by parents wondering why SCS was calling so early.
The Memphis Grizzlies, Shelby County Schools, Achievement School District, Shelby County District Attorney and Seeding Success are partnering to launch a county-wide attendance awareness campaign to help improve school attendance in Shelby County, with Grizzlies guard Tony Allen serving as spokesperson for the education initiative.
The campaign kicked off back, August 26th with a proclamation from Shelby County Mayor Mark Luttrell marking the month of September as Attendance Awareness Month in Shelby County. With today, being the 1st day of Septemeber, the campaign is in motion.

Allen will serve as the face and voice of the campaign, contributing automated calls to students and parents reminding them of the importance of attendance, while also encouraging parents to make sure their children are in school each and every day. The Grizzlies will also be supplying incentives for students that reach defined checkpoints throughout the year. The campaign slogan, Represent.Everyday, reflects the reality that without being in school, every day, and on-time, students are not able to represent their creativity, intelligence, and talents in schools across Shelby County.
"Attendance is crucial in anything that you do, whether that's school, a 9-to-5 job, or playing in the NBA," said Allen. "You have to show up and work hard in order to better yourself. I just want the students and parents to understand the importance of being in school every single day."
The kids and Memphis fans love TA; so I think this is a great idea. Parents get ready, the snow calls  Tony Allen calls are just beginning!!
For more information on the program and it's overall goal; please visit the site here.
Connect With Us:
Facebook: www.facebook.com/xclusivememphis
Twitter: http://twitter.com/xclusivememphis
Instagram: http://instagram.com/xclusivememphis