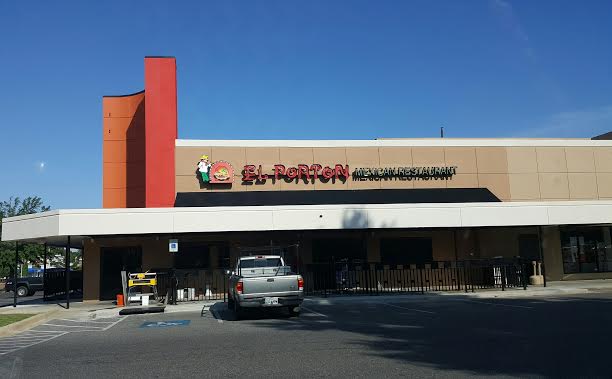 If you have driven down Poplar Ave. recently you may have noticed that Buffalo Wild Wings has closed it's doors.
The restaurant that was located in the Poplar Plaza doors closed its doors a few months ago. Initially rumors were swirling that the establishment was undergoing renovation.
However, shortly after the signage was removed from the building.
Fast forward, now there is a new eatery moving into the location once housed by the poplar wing spot.
Formerly located at 65 S. Highland St., El Porton is making the slight move to 3448 Poplar Ave., where Buffalo Wild Wings was previously located.
El Porton was once housed on the East side of the shopping plaza. They have been temporarily closed while the transition is conducted.
El Porton is best known for it's classic fajitas, enchiladas & platters, plus margarita cocktails.
Although, there is no official date, it appears to be set to open soon.
See yall on the patio real soon!
Stay Connected With Us On Social Media:
Facebook: www.facebook.com/xclusivememphis
Twitter: http://twitter.com/xclusivememphis
Instagram: http://instagram.com/xclusivememphis