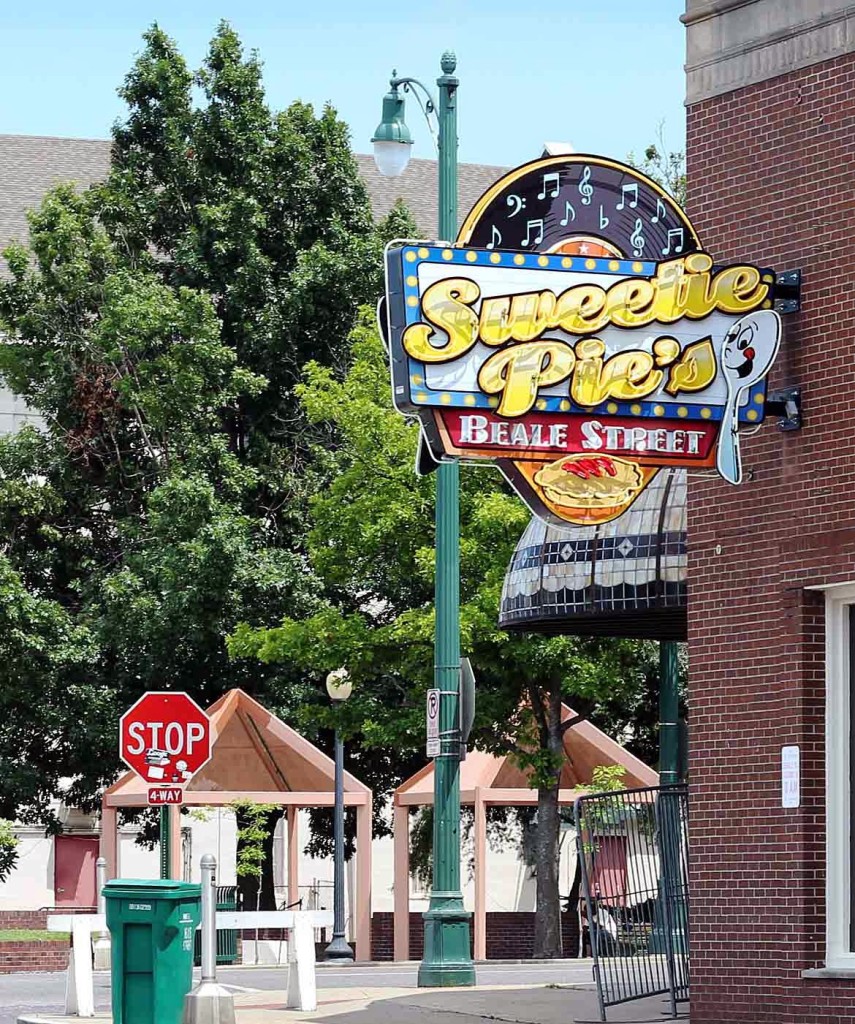 It's been over a year and downtown Memphis still has no Sweetie Pie's. The restaurant was on track to open on world famous Beale Street when things took a turn left.
The delayed opening has been tied up in court over the last year with disputes over who would pay for building renovations and now stolen furniture.
"There has been no construction, no final drawings, nothing," John Heflin, an attorney for the building landlord Central Foods, said, "We continue to be alarmed at the lack of progress."

Both sides have been in court, battling it out over stolen furniture and building repair costs.

An attorney for Sweetie Pies owner, Robbie Montgomery, told FOX13 they still plan to open, but couldn't say when.

"Does she (Montgomery) have a bitter taste in her mouth about how she's been treated in Memphis? Yes. Is it going to prevent her from opening a restaurant? Probably not," Attorney Robert Spence said, "She's not been treated well since she came to Memphis, and she's not happy about it, and neither am I."
Fellow Blogger, FreddyO recently caught up with the owner's son Tim in ATL and it appears that Memphis is indeed not the next stop for the soul food family.
I was shocked with Tim decided to take the Sweetie Pies brand to the West Coast instead; according to FreddyO.
When asked about the motivation to move to the West Coast this is what Tim had to say,
I was in LA so much for business; it just seemed like the perfect place to set up shop. People always ask if we are coming to their city and LA was open to a quality soul food restaurant.

Black businesses tend to cater to black people exclusively; unlike other communities who are open to marketing to different demographics. In St. Louis Sweetie Pies was "HOOD FAMOUS" and once we started marketing to people outside of our comfort zone we experienced tremendous growth. I want our company to be embraced by all kinds of people; we have a product that was missing in the land of six packs and gluten-free. We are doing so well that we are planning a second location in Inglewood coming soon!
Expanding to the West Coast is a major endeavor for the brand and I had to ask how Miss. Robbie is dealing with Tim being in a different city full time. How can you operate in multiple cities without missing a beat?
We have our St. Louis operations pretty much automated and Mom is traveling back and forth so it's all working out well!
So it appears that the family has their eyes set on another city. Guess we will have to catch them on their reality tv show on OWN TV instead of on Beale Street.
Connect With Us:
Facebook: www.facebook.com/xclusivememphis
Twitter: http://twitter.com/xclusivememphis
Instagram: http://instagram.com/xclusivememphis