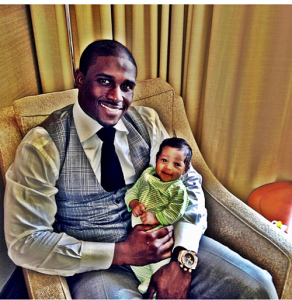 Proud poppa Reggie Bush instagramed a photo of his princess on yesterday. Most celebrities are concealing their baby's face from the media. But Reggie is proud.
He posted the above pic with this caption:
"Enjoying my first Father's Day with my family! #blessed."
His daughter's name is Briseis. She is so adorable and precious.
Congrats Reggie hope your Father's Day was great.
P.S. What are your thoughts on celebrities who conceal their kids vs expose them?
Connect With Us:
Facebook: www.facebook.com/xclusivememphis
Twitter: http://twitter.com/xclusivememphis
Instagram: http://instagram.com/xclusivememphis