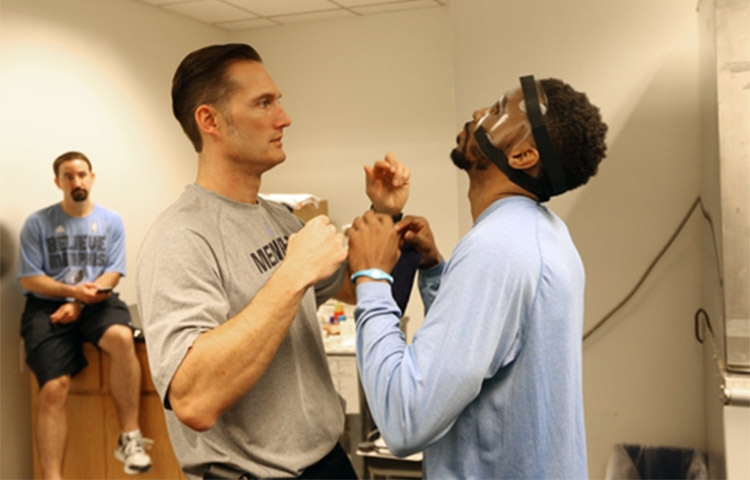 The Memphis Grizzlies are currently out in Oakland, California. Yesterday, the team fell to the Golden State Warriors in the Western Conference Semi-finals.
Although, he is not playing , Mike did travel with the team to CA. Last night he was spotted on the bench as the team took their 1st loss to the Warriors.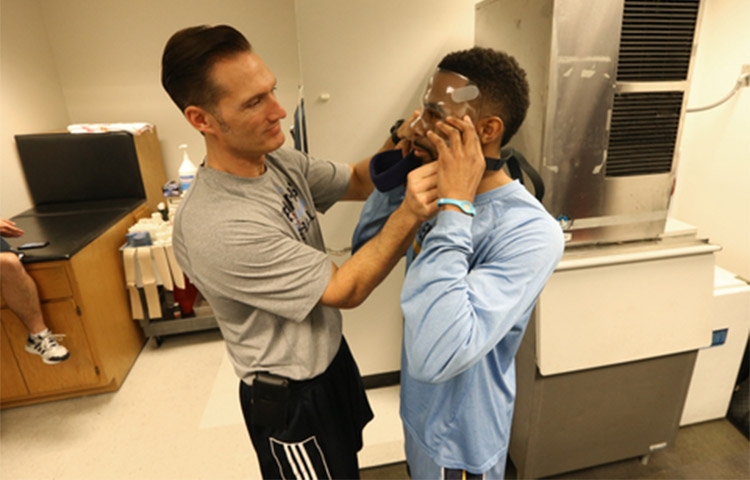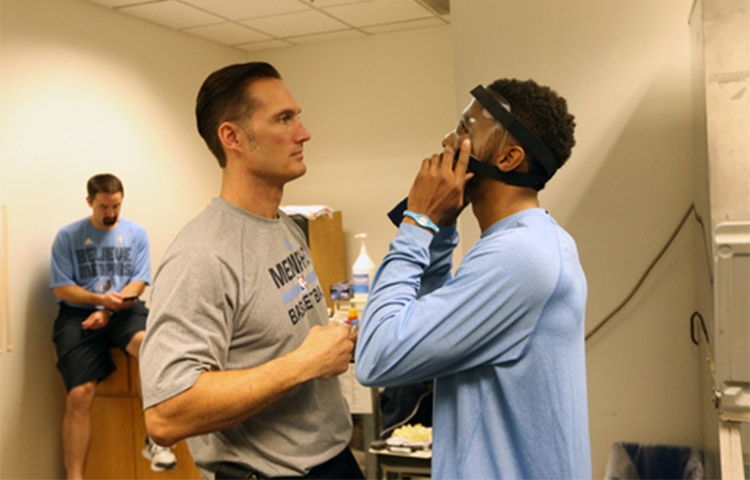 Our beloved point guard Mike Conley is recovering from a facial injury and surgery. Most fans have emphasized that we need Conley back on the court.
There has not been a date release when we can expect to see Mike on the floor. However, we spotted Mike out on the court during practice today.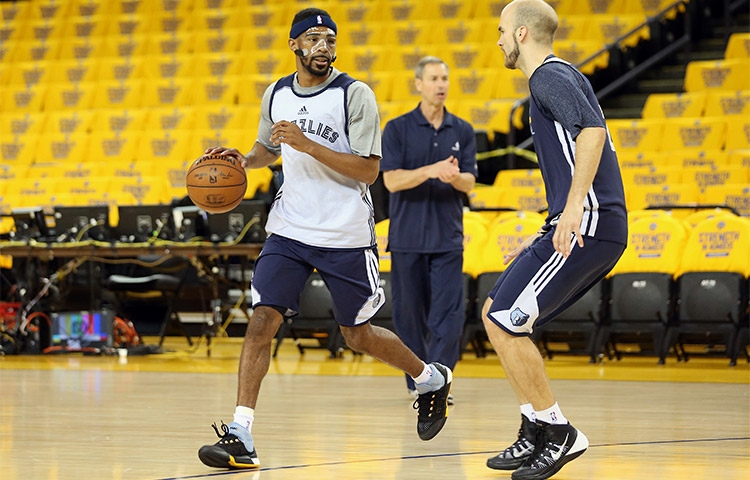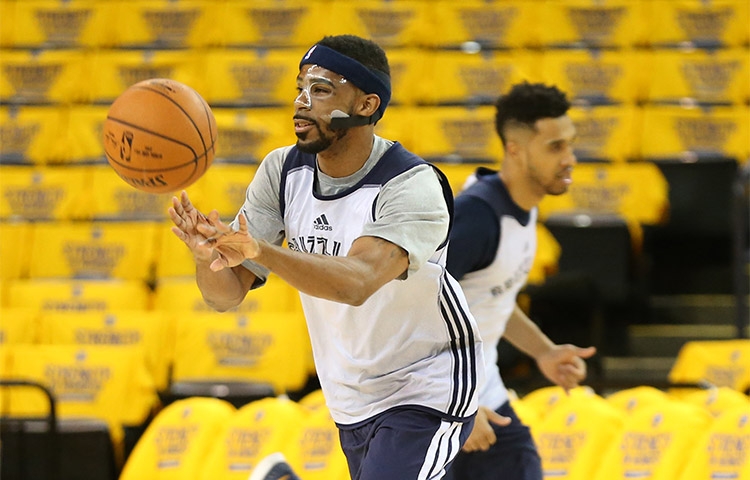 Grizzlies Bud Light Playoff Watch Parties