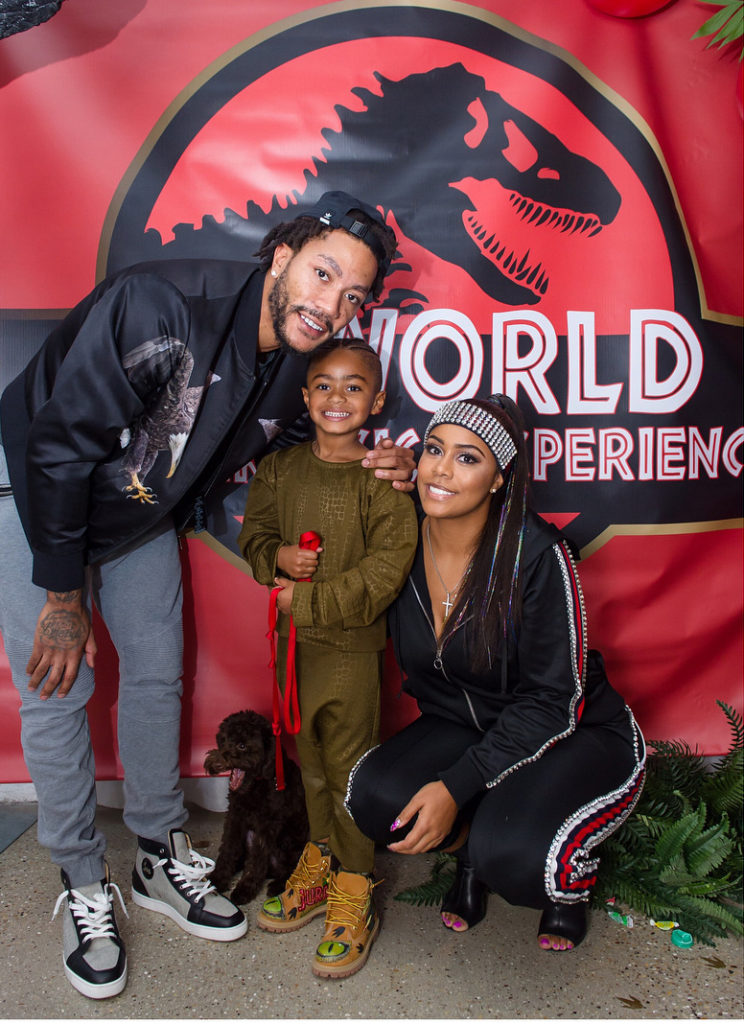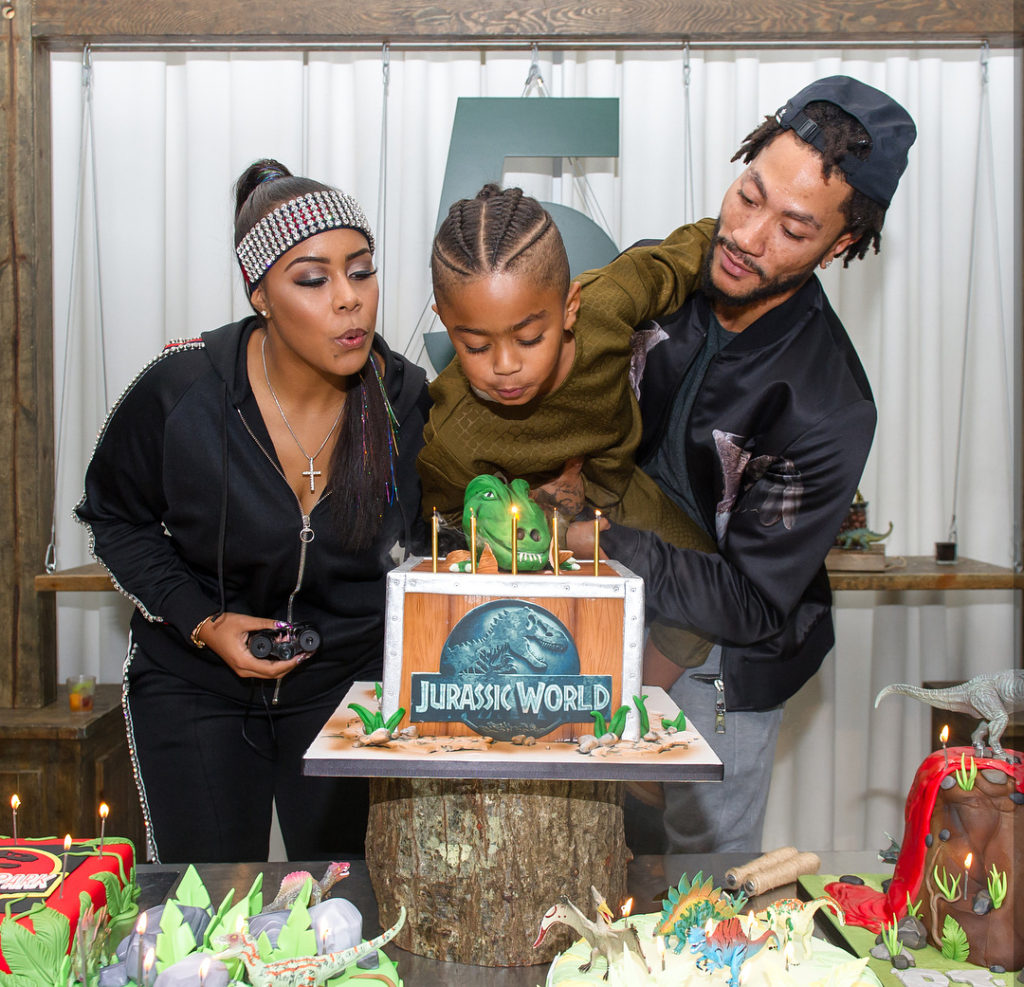 Derrick "PJ" Rose, Jr. is a year older. PJ is the son of NBA Basketball Player Derrick Rose and Mieka Reese. Their handsome son is officially ready for regular school, as he turns 5. He celebrated his birthday in style with his family and friends in a Jurassic Park themed birthday.
The big bash was held in Chicago. PJ's Jurassic Park themed birthday party was held at the Chez Event Space,  downtown Chicago on Michigan Avenue.
PJ Rose was born on October 9, 2012. His birth name is Derrick Rose, Jr. But his nickname comes from his father, according to USA Today. Derrick Rose's nickname is Pooh, and as such his son his Pooh, Jr., or PJ for short. The original nickname of Rose goes back to his childhood in Chicago.
He entered into his themed party riding a dinosaur. Little PJ took a ride on one of the dinosaur characters during his celebration. Attendees watched as the little one sat high while being carried around.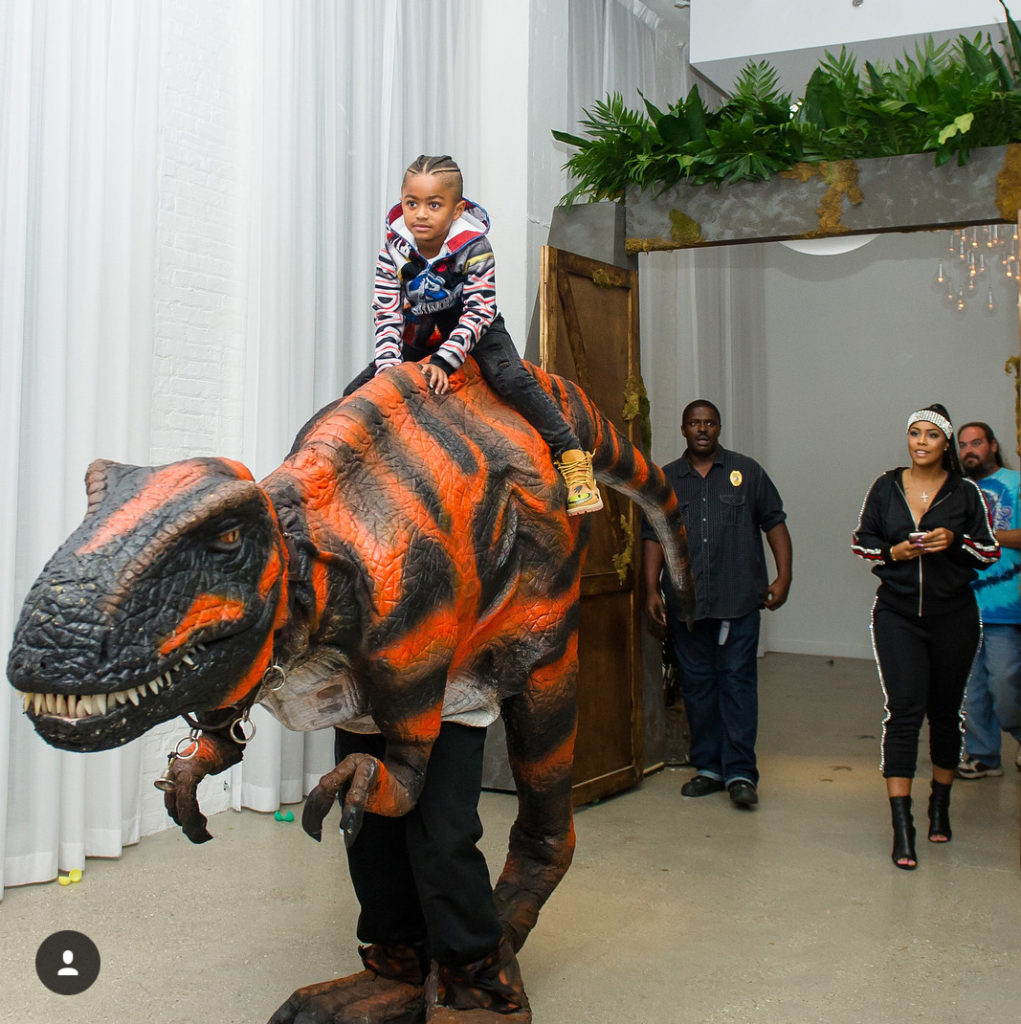 More Pics Below:
Happy Birthday PJ! Nicole Marie Events in Chicago did an excellent job with the detail and decor for the party. The gift bags, party favor and decor was amazing.
Pic Credit Source: IG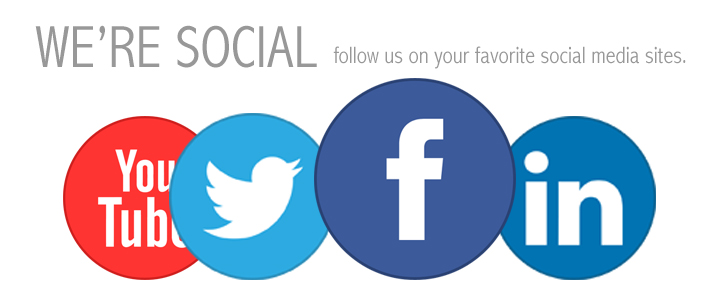 Stay Connected With Us On Social Media:
Facebook: www.facebook.com/xclusivememphis
Twitter: http://twitter.com/xclusivememphis
Instagram: http://instagram.com/xclusivememphis