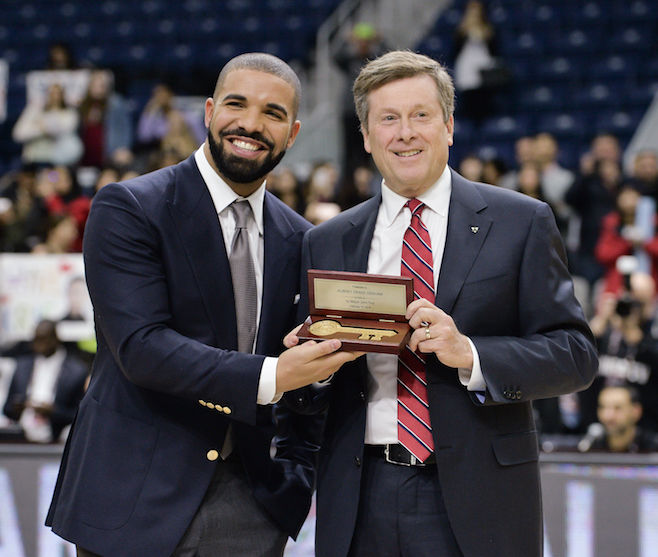 Drake has always made it know that he is proud of to be from the city of Toronto. Well, this past weekend the city returned the love. The rap star was given the key to Toronto by Mayor John Tory during NBA All Star 2016
The event was held at Toronto's Ricoh Coliseum, the gold key in the wooden box was inscribed in metal with Drake's real name, Aubrey Drake Graham.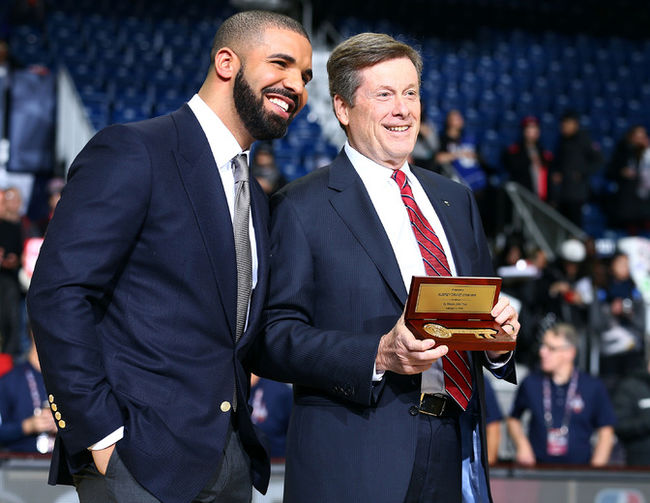 "I think what people may also not recognize is that you inspire people. You inspire us to be a better city and you inspire a lot kids to be better people and we hope you'll keep on doing that. We're counting on you to keep doing that as we build a great city, which is the greatest city in the greatest country in the world."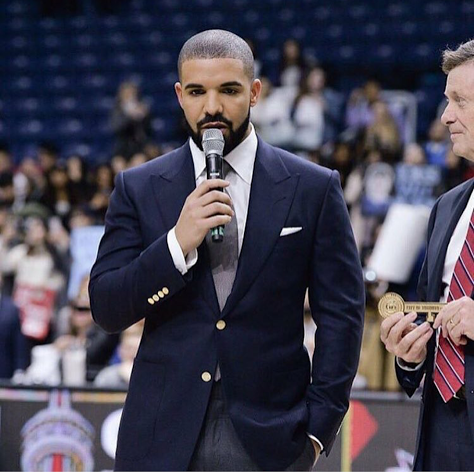 "I'm nervous," he said. "First of all, this is probably one of the biggest moments of my life, if not the biggest moment of my life. I just want to say thank you to a city that is unconditionally supportive and unconditionally loving, a place is such a cultural mosaic, always teaching me so much about life as I've grown over the years.And with this amazing honor, I just want to say that… I feel like I have a new purpose and new goal which is just to encourage all the youth in the city — actually anyone of any age — just to understand what we have; this place is really special, this place called Toronto. I will never stop loving this city. I will never stop representing this everywhere I go."
Congrats to Drake on his success! His father Memphian Dennis Graham shared his excitement and how proud he is of his son on IG!
Photo Credit: IG/Pimentel/WireImage
Connect With Us:
Facebook: www.facebook.com/xclusivememphis
Twitter: http://twitter.com/xclusivememphis
Instagram: http://instagram.com/xclusivememphis