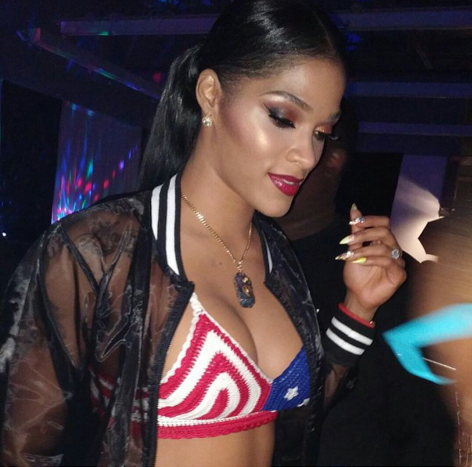 This past weekend LHHATL's Joseline Hernandez was spotted hanging out in Memphis. Joseline was in town to host at Club Lipstix.
Joseline took to IG earlier in the day Saturday to announce that she was in need of a MUA and that she was in the city.
Check out pics of the Puerto Rican Princess hanging out at the club.
Also, a little bird told me that allegedly Joseline later hit a Memphis strip club. Hmmm
The new season of Love & Hip Hop Atlanta Season 4 premieres tonight, April 20th  @ 7pm. I will be glued to the television to catch-all the foolishness.

Connect With Us:
Facebook: www.facebook.com/xclusivememphis
Twitter: http://twitter.com/xclusivememphis
Instagram: http://instagram.com/xclusivememphis