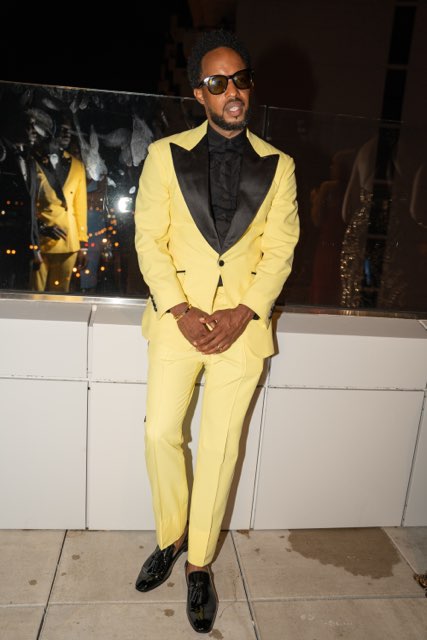 LIGHTS, CAMERA, POWER 30!
CGI Entertainment presented it's Inaugural 'Power 30', this past Friday night in Downtown Memphis, TN.
Business owners, athletes, socialites, coaches, lawyers and who's who in Memphis came out for the top-notch red carpet event. Attendees filled downtown Memphis dressed in their finest formal wear for this sold out event.
This event was created to honor and highlight individuals who greatness have contributed to the city. The all new beautiful Hyatt Centric hotel provided the prefect backdrop for the night. The event was held on the Rooftop which overlooks the Mississippi River and Bridge. Media Mogul and Businessman Kenny Burns was tasked with the duty of hosting for the night.
Givens honored 32 individuals whose distinction and influence places them in Memphis' top tier. These individuals were hand-selected. Their efforts and dedication makes the city of Memphis a more progressive and desirable place to live, work, and play.
The first Power 30 reception recognized and celebrated influential power makers in the city of Memphis. They are entrepreneurs, activist, doctors, educators, moguls and give reason of hope that make this city a better place.
Their power moves have contributed to making our people, our businesses and industries, and communities a better place, thus creating a positive and lasting impact on the great city of Memphis.

They are direct reflections and proof that the future will be new, exciting and profoundly different through their work. This reception highlights the honorees for channeling their diverse perspectives and skillsets to build strong, inclusive and forward thinking communities, businesses, and overall change in a place we call home.
The honorees have shown leadership, dedication and innovation that have shaped a significant impact on their organizations, communities and through their philanthropic efforts.
This was a formal event where Mr. Given spared no expense. A Black Quartet entertained guests throughout the night. The Ice for beverages was flown in from Tokyo and engraved with 'Power 30'.
This Sold Out event set the tone for 'The 20th Annual Can I Live Weekend'.
Memphis showed out. Givens presented an event that was filled with prestige, elegance, and class.
Enjoy Pics Below:
See yall next year for bigger, better and 2022's honorees!
Stay Connected With Us On Social Media:
Facebook: www.facebook.com/xclusivememphis
Twitter: http://twitter.com/xclusivememphis
Instagram: http://instagram.com/xclusivememphis