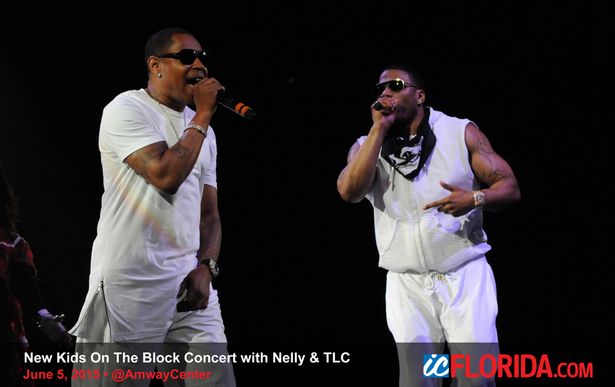 This past weekend, I packed up my luggage and headed South for a quick get away. The number one reason for the trip was to catch Nelly on tour. From the time New Kids on The Block announced they were heading out on tour and bringing along Nelly and TLC, I was sold. After several city changes and calendar adjustments, Orlando was my final choice.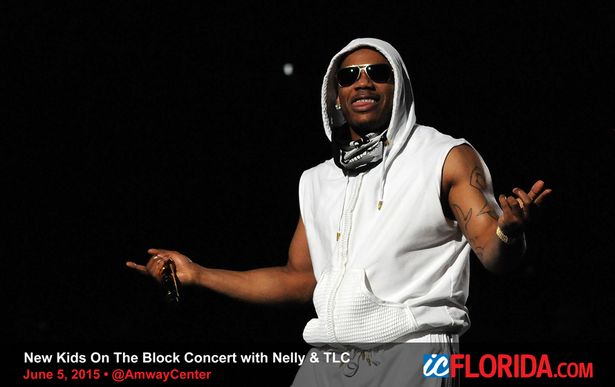 If you follow me, you know I am a die-hard Derrty Ent fan. Nelly opened up the show which was held at the Amway Arena. Although, I wore heels, I was on my feet from beginning to end. Every song, every verse and every hook I sang right along.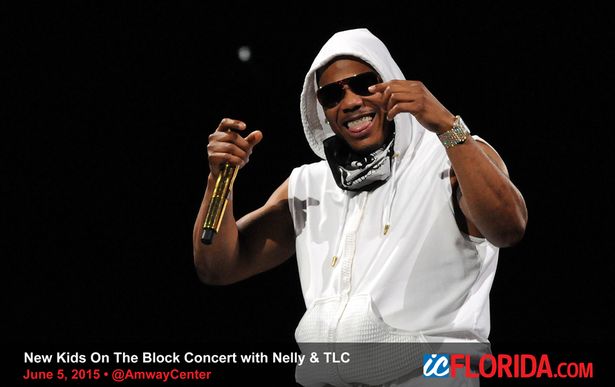 St. Lunatics fellow members Ali and City Spud joined Nelly on stage. I promise you although, I was in a packed arena; you would have thought that I was in my living room. I was singing like I was the only person in the building. Oh, did I mention, it was sold out. Yes, it was a sold – out show.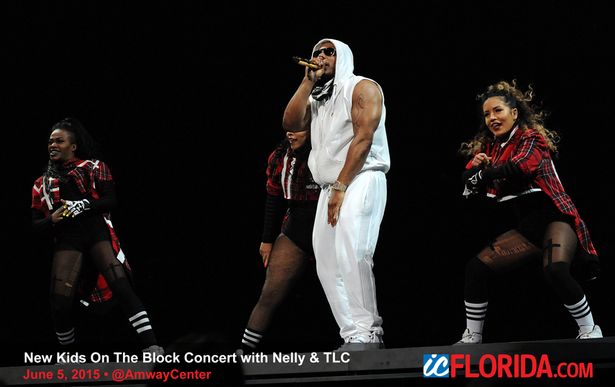 After the show, I got to go back stage and hang out with the crew for a minute. Spotted Ms. Shantel Jackson in the dressing room with her boo. Also,  in attendance was Ali's beautiful family and the band.
If you follow me on social media, you know I was in Derrty Ent heaven.
Be sure to catch the next episode of Nelly's Nellyville on BET. You will get to see Nelly as he prepares to go out on tour and some backstage footage of the show.
The tour is still going on; be sure to catch the show if it comes to your town. It is definitely worth the money; the entire show was amazing.
Despite controversy and the nay-sayers Nelly continues to shine. He is still at the top of his game.
P.S. Thanks Ashley (muah)
Pic Credit: ICFlorida
Connect With Us:
Facebook: www.facebook.com/xclusivememphis
Twitter: http://twitter.com/xclusivememphis
Instagram: http://instagram.com/xclusivememphis