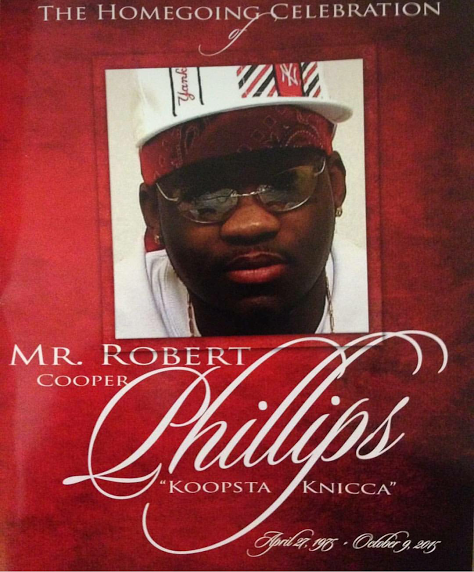 This past weekend, Robert 'Koop' Phillips was laid to rest in Memphis. Koopsta Knicca was one of the members of the legendary group, Three 6 Mafia.
Koop began having issues with his blood pressure a few months back. Unfortunately, things took a turn for the worst when Koop has an aneurysm recently (story here).
He never regained conscious and passed away in a Memphis hospital on Friday, October 9, 2015.
I stopped by to pay my respects to the family and to extend my prayers.
He looked really nice and at peace. Koop was outfitted in casual wear with a fitted cap. He was nicely groomed in a white casket. There were lots of red and white flowers to match the white casket and the red tee he was wearing. Inside the casket, there was also a 'Three 6 Mafia' sign; a small reminder of the love the Memphian had for the famous rap group and his passion for music.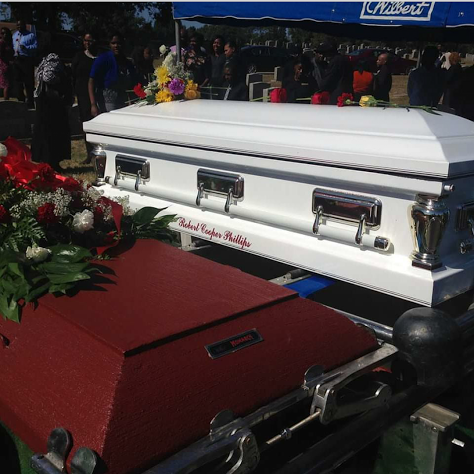 There was lots of fans and family in attendance to say good-bye to the beloved dad, brother, uncle, cousin, son, and grandson.
Prayers to his kids and family as their new journey begins.
Pic Credit: IG
Connect With Us:
Facebook: www.facebook.com/xclusivememphis
Twitter: http://twitter.com/xclusivememphis
Instagram: http://instagram.com/xclusivememphis