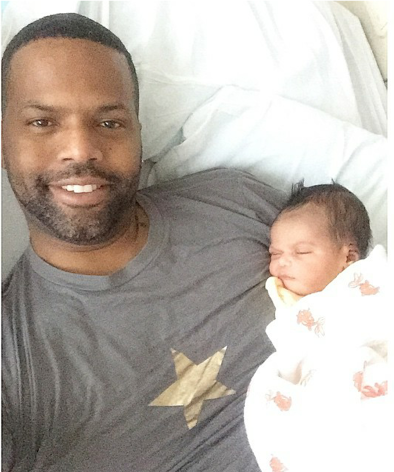 Former 106 & Park host AJ Calloway welcomed in The New Year with a new addition to the family. We all fell in love with AJ and Free during their hosting days on the popular video show. He can now be seen on the entertainment TV show Extra.
AJ Calloway and wife Dionne welcomed their second daughter Ava Claire Calloway on New Year's Day.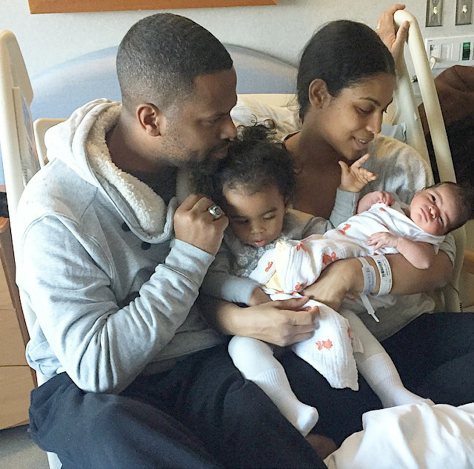 "I am beyond blessed to have a wife who is so beautiful, strong and compassionate. You tackled this delivery like a champ! You are an amazing mother and our girls are blessed to have you as their mom. What a blessing you are, more than I deserve by far! I will work harder to be the man you deserve. I love you beyond human comprehension and will continue to until the end of time. AC/DC & AB/AC."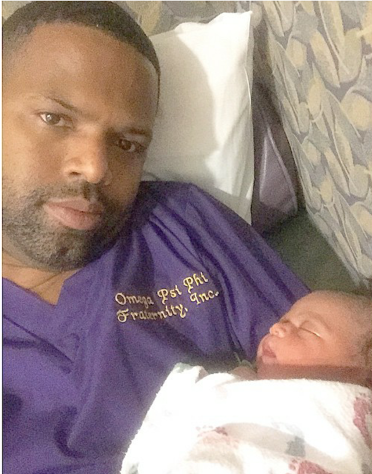 "Daddy threw on his purple scrubs and got down to it, did so much the Doc almost didn't even do it! Feeling beyond blessed on this 2nd day of 2015! God is working overtime for me, so I pledge to work overtime for God! Unbelievable to feel this much joy again! Have a blessed one people and to all the dads out there make sure you take the time to be a father! Love Live Life."
AJ and Dionne are is also proud parents to 2-year-old Amy Belle.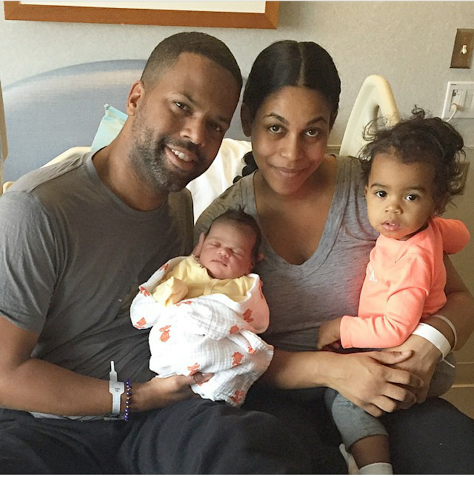 AJ recently went back to 106 & Park to help them close out the shows' run.
Enjoy pics of the new arrival:
Pic Credit: IG
Connect With Us:
Facebook: www.facebook.com/xclusivememphis
Twitter: http://twitter.com/xclusivememphis
Instagram: http://instagram.com/xclusivememphis