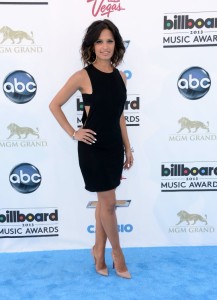 Rocsi Diaz passed out this past weekend at the 2013 Billboard Music Awards. She was in the midst of  interviewing Miley Cyrus when she begin to feel bad. Medics were seen tending to her and checking on her. She spoke exclusively with YBF about the incident.
Rocsi exclusively tells TheYBF.com:
"I'm really thankful for everyone that dropped everything to help me yesterday. Shaun Robinson actually left her position on the carpet to run to my side, thanks for being there, girl! I also apologize for cutting Miley's interview short, she must have been so confused, but I didn't want to faint on her!"
Rocsi's publicist also said in a statement today:
"It was a scary, humbling and embarrassing moment and an important wake up call to take better care of myself while on the road"
I am glad she is feeling better and back up on her feet.
Connect With Us:
Facebook: www.facebook.com/xclusivememphis
Twitter: http://twitter.com/xclusivememphis
Instagram: http://instagram.com/xclusivememphis