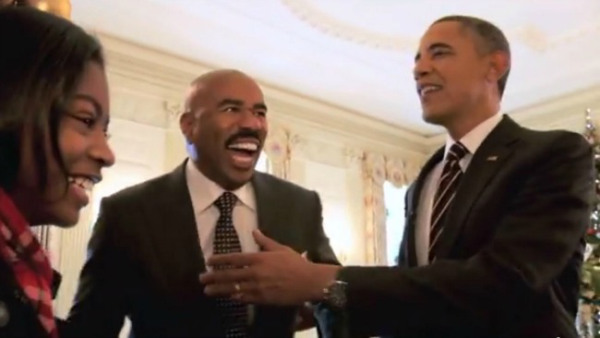 Funny man Steve Harvey recently sat down with President Barack Obama for a one on one interview. resident Halfway through the interview, Steve Harvey had the brilliant idea of surprising White House guests.
"Let's go spread some Christmas cheer," President Obama agreed. The two men stationed themselves in the White House to give guests a special little shock during the holiday tour of the president's home.
Steve was shocked at how little interaction the tourists gave him. They were more excited to see Mr. President.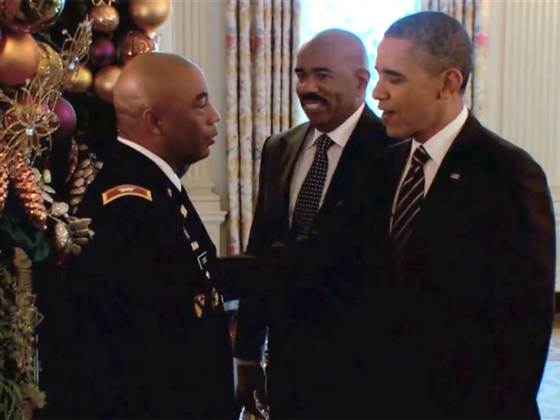 "I've never been ignored this many times ever," he noted. Harvey ended up going for laughs instead, introducing himself as, "Hi, I'm Cedric the Entertainer."
Steve talks to President Barack Obama as he shares his personal side and opens up about family, fatherhood and holiday traditions.  Watch the full interview on Friday, December 20th!

We also spotted Mrs. Harvey hanging out with her husband.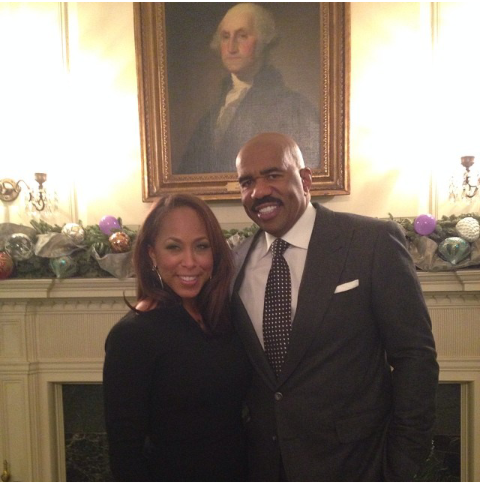 Connect With Us:
Facebook: www.facebook.com/xclusivememphis
Twitter: http://twitter.com/xclusivememphis
Instagram: http://instagram.com/xclusivememphis