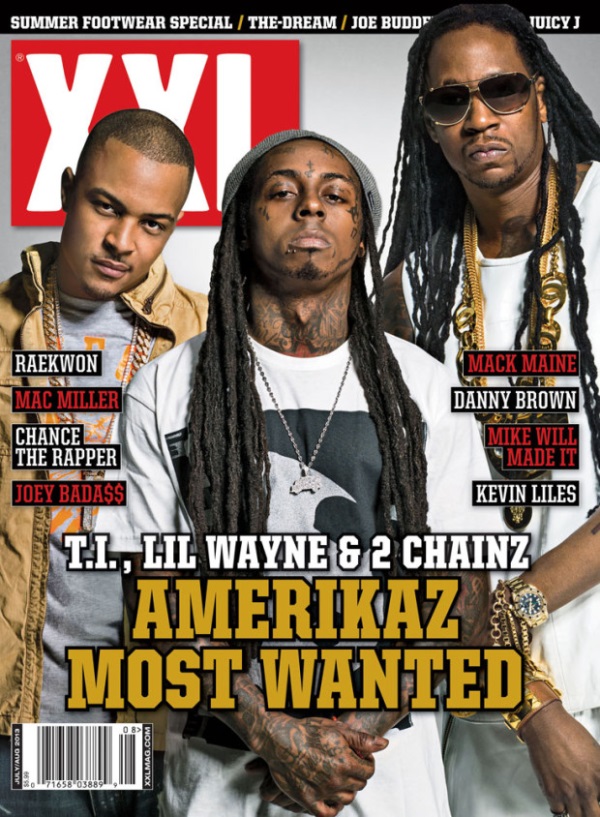 Three of America's hottest artist have teamed up to cover the July issue of XXL Magazine. Lil Wayne is set to kick off the America's Most Wanted Tour. He is bringing along his homie T.I. and ATL native 2Chainz. As we previously reported, 2 Chainz, is the replacement to rapper Future. Although, it is still not clear on why Future pulled out and/or was dropped from the tour  the show must go on.
The concert is set to kick off next month. And guess what? Memphis, made the list of tour stops. PAUSE (Happy Dance)!
Lil Wayne chats on his recent health scare and what's next for his brand. 2 Chainz talks music and T.I. wants no more drama.
So Memphis get ready America's Most Wanted will be in the FedEx Forum in August (more details here).
They also shot individual covers. See Below:
Connect With Us:
Facebook: www.facebook.com/xclusivememphis
Twitter: http://twitter.com/xclusivememphis
Instagram: http://instagram.com/xclusivememphis