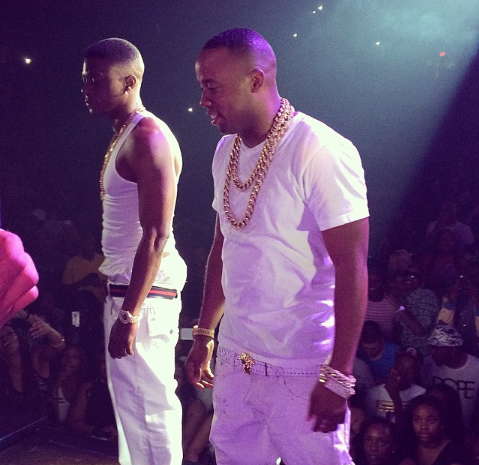 This past weekend Nashville was the place to be. Memphian Yo Gotti took the stage with Lil Booise. This is Lil Boosie 1st post prison performance. After several scams and other failed bookings, Boosie is back to doing what he loved.
Yo Gotti and Boosie are close. When Boosie was locked up, Yo Gotti made vists to his family to check on them and help them out. The energy at the concert was real mad. The show was held at Nashville Municipal Auditorium
Fellow CMG artist Zed Zilla and Young Buck also took the stage and performed.
Great Show! Memphis we got next. Lil Boosie will be in the city, May 18th, details and more information here.
Check out the video below:
Pic Credit: Instagram
Connect With Us:
Facebook: www.facebook.com/xclusivememphis
Twitter: http://twitter.com/xclusivememphis
Instagram: http://instagram.com/xclusivememphis