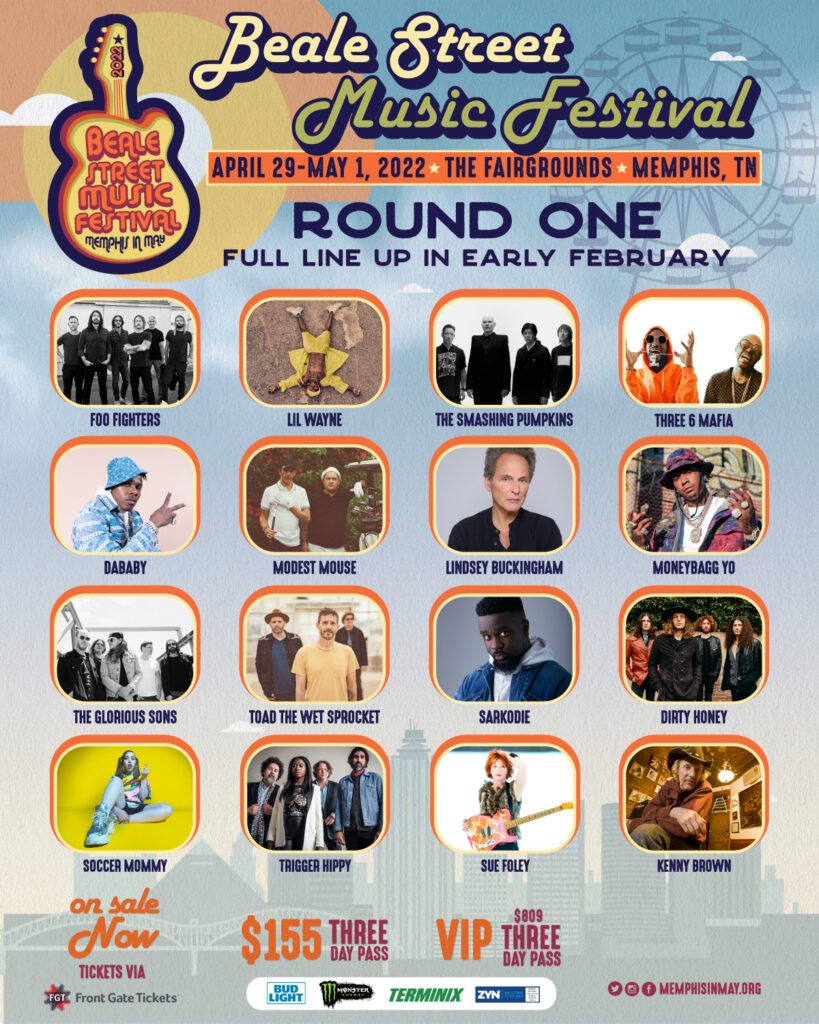 Beale Street Music Festival – April 29 – May 1, 2022
General Admission 3-Day Passes – PLEASE NOTE: The only difference between the tiers is the price. All tiers include the same admission privileges at the fairgrounds. There are a limited number of tickets/passes available in each tier.
When the current tier sells out, we move to the next tier. Act fast to save!
Early Bird: $145 three day passes (limited quantity) – SOLD OUT
Tier 2: $155 three-day passes – (limited quantity) on sale now
Tier 3: $175 three-day passes
Tier 4: $195 three-day passes
VIP Experience 3-Day Passes – Exclusive seating on raised, covered platforms with unobstructed views of each stage, VIP-only bars for beer, food, wine, and convenient VIP-only air-conditioned restrooms. The option to add parking is also available.
VIP: $809 three-day passes
VIP with Parking: $909 three-day passes
Tickets here.
Stay Connected With Us On Social Media:
Facebook: www.facebook.com/xclusivememphis
Twitter: http://twitter.com/xclusivememphis
Instagram: http://instagram.com/xclusivememphis
Disclaimer: This is NOT an Xclusive Memphis event.
We shall not be held liable to and shall not accept any liability, obligation or responsibility whatsoever for any loss or damage arising.