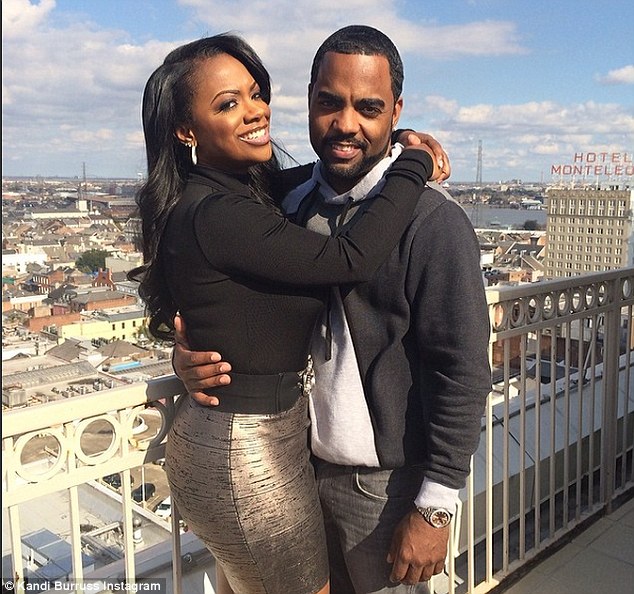 Although, we were not in attendance at Kandi and Todd's wedding the streets are talking and this is what we have learned.
1) Purple was one of her wedding colors.
2) The wedding was filmed by Bravo for a wedding special.
3) Security was extra tight, no cell phones or pictures were allowed.
4) She got married in Atlanta.
5) She is postponing her honeymoon, because Todd got a contract to put together a new show in LA.
6) There is some kind of Africa theme involved, being this is where they first met.
7) Mama Joyce  and Todd's mother were in attendance.
8) ATL Designer Reco Chapple made her dress.
9) New Edition Minus Bobby Brown and Doug E. performed at the reception.
10) Bridesmaids included, Fantasia, Tiny, Rasheeda and Phaedra Parks.
11) Rasheeda's husband Kirk was a groomsmen.
12) Ne Ne and Kenya Moore were not in attendance.
13) Kim Zolciak wasn't invited.
14) Kandi & Todd's celebrity guests also included: Musiq Soulchild, Monica Brown, Tamar Braxton and her husband Vince Herbert, Derek J &  Miss Lawrence (Fashion Queens), Shekinah (Family Hustle), Sherri Shephard (The  View), Jawn Murray (Journalist), Q. Parker (112) and his wife Sharlinda Parker  (Big Rich Atlanta), Keyshia Knight-Pulliam, Big Tigga, Monyetta Shaw (Atlanta  Exes), Jazzy Pha (Producer) and Jervon 'Vawn' Simmon (The New Atlanta), Toya  Wright, her DJ DJ A-One, Stevie J and Benzino (Love & Hip Hop Atlanta).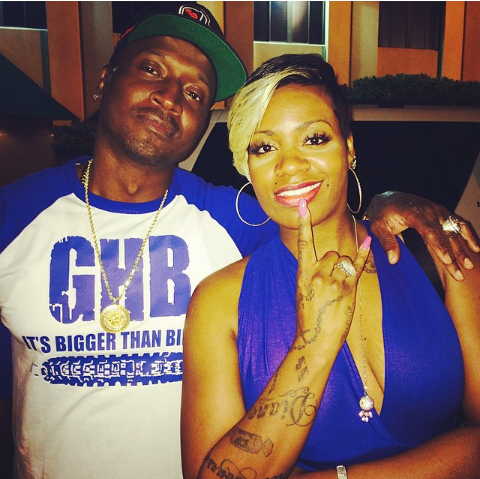 Kandi had this to say after the wedding:
"This is one of the best days of my life! I never imagined that I would marry my best friend. Todd's been that to me. And to have just had the wedding of my dreams, it's all been so beautiful. Now it's time to party!"
Momma Joyce is saying that Todd did not want to sign prenuptial agreement and Todd Tucker skipped out on the rehearsal dinner in protest.
"I got a little pissed at the bridegroom the night before this wedding. He kind of held up on signing the prenup and didn't come to the rehearsal dinner because he didn't want to sign it," she told TooFab.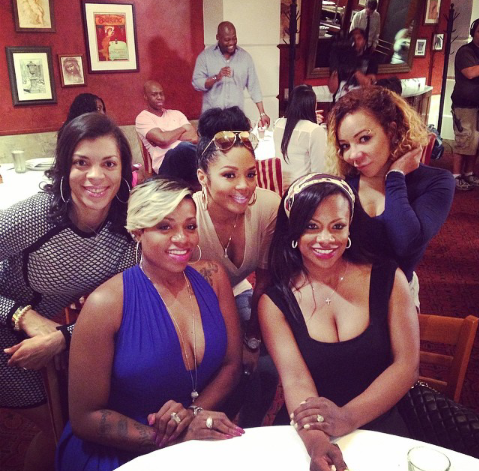 "His mom said she didn't see no reason for him to have to sign because they were in love. He was the one who didn't have a damn thing, but that's another story. But from what I understand, he did sign."
Well, I am sure we will get to see inside the married life on the next season of RHOA. Congrats to the pair.
Can't wait to see the show and the pics.
Connect With Us:
Facebook: www.facebook.com/xclusivememphis
Twitter: http://twitter.com/xclusivememphis
Instagram: http://instagram.com/xclusivememphis