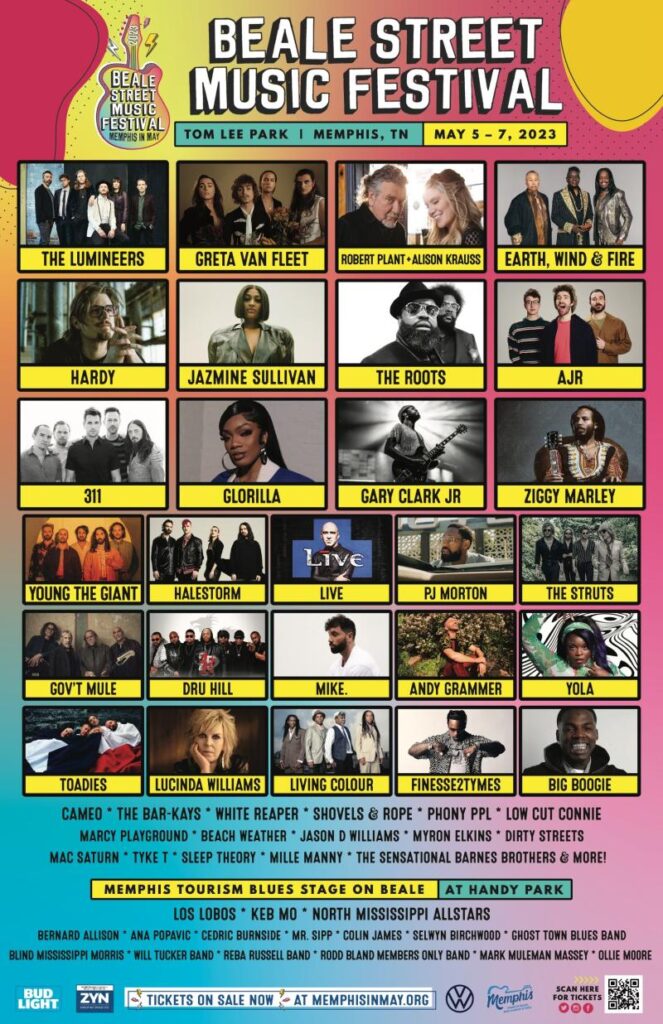 Beale Street Music Festival tickets are ON SALE NOW!
General Admission 3-Day passes | VIP 3-Day Experience passes | Single-Day Tickets
Returning to the riverfront and Tom Lee Park in 2023
Memphis in May International Festival formally announced today that the Beale Street Music Festival and World Championship Barbecue Cooking Contest will return to the Memphis riverfront downtown in Tom Lee Park in 2023.
May 5-7, 2023
Tom Lee Park
Memphis, TN
Tickets Here.
Tickets $88.53 – $205.00
Stay Connected With Us On Social Media:
Facebook: www.facebook.com/xclusivememphis
Twitter: http://twitter.com/xclusivememphis
Instagram: http://instagram.com/xclusivememphis
Disclaimer: This is NOT an Xclusive Memphis event.
We shall not be held liable to and shall not accept any liability, obligation or responsibility whatsoever for any loss or damage arising.