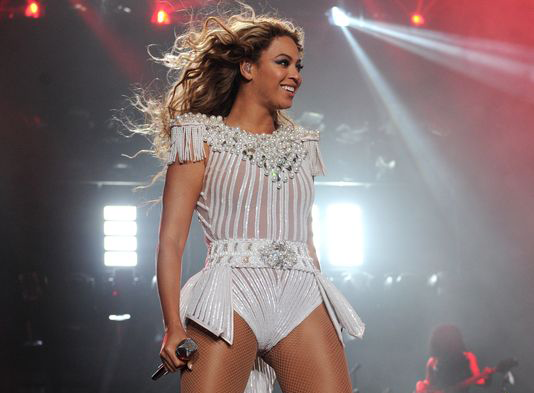 The 2013 Essence Music Festival is over and done. But before the Music Festival closed Beyonce shut the building down. Reports have to began to surface that Mrs. Carter made history in the Superdome by selling out.
Xclusive Memphis photographers and other media was prohibited from capturing her performance. B is apparently still unhappy with the picture and/or faces she made during 2013 Super Bowl. As a result, she only allows her camp to take pics.
Personally, I feel its the cell phone pics she should be afraid of not the professional photographers. At any rate. The show was a reported success with multiple wardrobe changes and a 90 minute performance.
Some fans was disheartened that she decided to cover other artist music during her performance. Beyonce has a amazing music catalog and they felt she had more than enough material to give them a full night of Baddie B.
Her performance was late starting due to the video screen displays required prolonged adjustment. She sang hits like "If I were a Boy," "Get Me Bodied," "Naughty Girl," "I Care," Why Don't You Love Me," "1+1" , "Irreplaceable," "Love on Top," "Crazy in Love," "Single Ladies," and "Grown Woman."
Overall the Beyonce fans that packed into the building got their money worth. Although, Beyonce is not coming to Memphis, you can catch her in near by citties. Click here for list of cities.
Here is a clip of the performance:
Connect With Us:
Facebook: www.facebook.com/xclusivememphis
Twitter: http://twitter.com/xclusivememphis
Instagram: http://instagram.com/xclusivememphis