Who say's that you have to be from Memphis to give back to the city? One Memphis school is singing praises to singer and grammy winning artist John Legend. The singer recently made a $30,000 contribution to the school.
In a statement about his contribution, the singer said the Soulsville Foundation is using the legacy of Stax Records to change the lives of young people by offering "valuable and unique education opportunities."
The Soulsville Foundation announced that nine-time GRAMMY-winning musical artist and philanthropist John Legend made the donation to  The Soulsville Charter School through his charitable Show Me Campaign program, which he founded in 2007. Its mission is to break the cycle of poverty.  A private practice room in the Stax Music Academy, which the charter school students also use, has been named after him.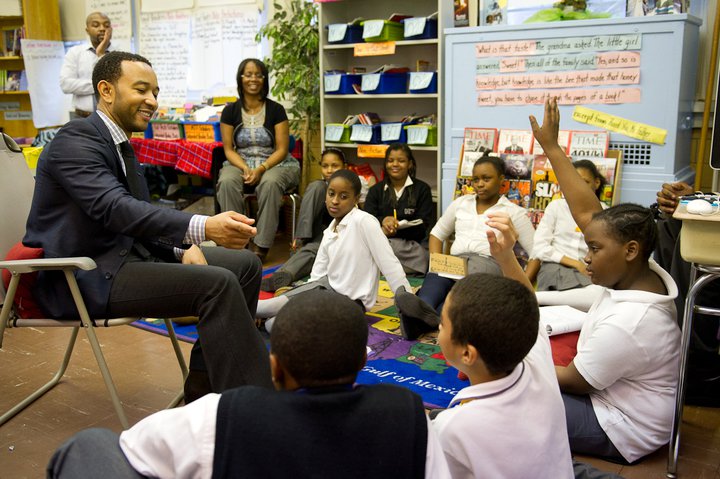 According to Soulsville Foundation spokesman Tim Sampson, "John Legend visited The Soulsville Charter School shortly after it was founded in 2005 with a class of 60 sixth-graders. He performed for them and offered them inspirational advice, pointing out that he had grown up with his share of economic difficulties. The students were in awe and the energy in the air that day was electric. It's no surprise that John has gone on to achieve such great and well-deserved success and works so diligently to help those less fortunate on a number of fronts."
Hats off to John for his charitable giving.
Connect With Us:
Facebook: www.facebook.com/xclusivememphis
Twitter: http://twitter.com/xclusivememphis
Instagram: http://instagram.com/xclusivememphis