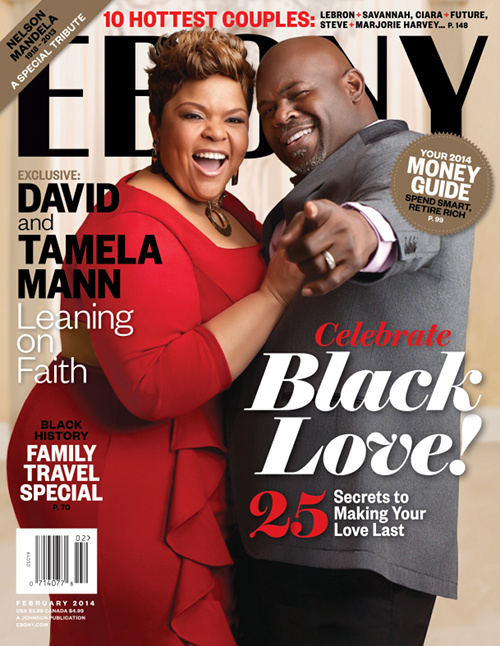 One of my favorite couples are on the February 2014 cover of Ebony Magazine. David and Tamela Mann are one of the three couples that Ebony decided to make cover spreads for next month. The three-cover special issue features Caremlo Anthony and LaLa Vasquez, David and Tamela Mann and Nick Cannon and Mariah Carey.
I have met the Mann's several times and they are always hilarious to be around. Pics of their most recent Memphis visit here and here.
Below is a preview:
"Stay in love because when you're in love, it covers a multitude of fault. Our relationship wasn't based on good sex or having a lot of money. It was based on just straight friendship. That's what has kept us." –David Mann
"I pray and ask God to keep my heart and my eyes burning only for David Mann. I speak his name in my prayers, because I want the desire to stay, so when he touches me, I get chills." –Tamela Mann
Catch the copy on your news stands.
(Photo Credit: EBONY MAG)
Connect With Us:
Facebook: www.facebook.com/xclusivememphis
Twitter: http://twitter.com/xclusivememphis
Instagram: http://instagram.com/xclusivememphis