by Bennett Raglin/BET/Getty Images for BET)
Last weekend all the celebrirtrs came out the the  2013 BET Hip Hop Awards. Atl Native Future hit the red green carpet wearing some expensive threads.
Future was rocking Balmain Geometric Paneled Multi Pocket Biker Pants, they retail for $1,115.00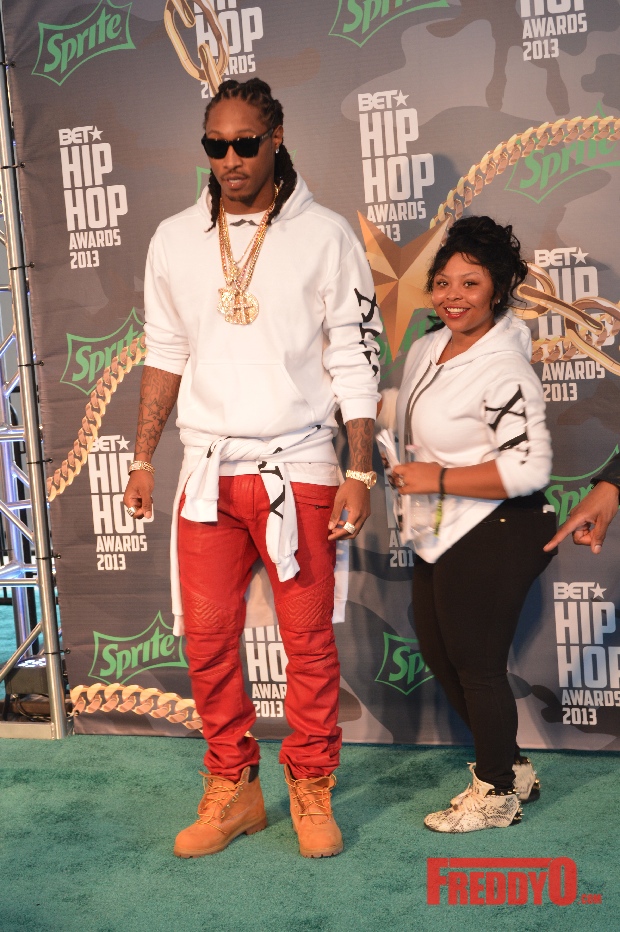 Credit: Fellow Blogger: Freddy O…P.S. what is Shekinah doing? lol
Get your pair here.


Here is Future latest jam:

Connect With Us:
Facebook: www.facebook.com/xclusivememphis
Twitter: http://twitter.com/xclusivememphis
Instagram: http://instagram.com/xclusivememphis