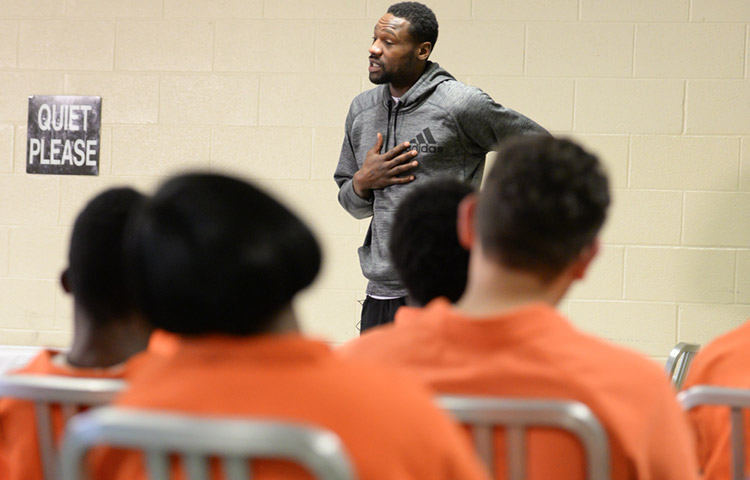 Memphis Grizzlies guard Tony Allen took some time away from the court to speak to the youth. Tony stopped by to encourage and speak to the detainees at the Shelby County Juvenile Detention Center. As a former troubled Chicago teen Tony spoke on some of his life experiences.
Tony stressed to the youth about chasing success instead of chasing the streets.
"That grit and grind ya'll heard about? That stuff is real and was my life," said Allen.
"My journey to the NBA wasn't easy; I got a lot of slaps on the wrist… I was just thuggin' and doing silly stuff that I just didn't get caught doing. I guess I was clever enough because I should have been in one of these uniforms," Allen told the group.
Tony shared his troubled past with the teens and how second chances landed him on the right path.
"These second chances don't come by easy," Allen told the group. "And to be honest, the only reason I got all these chances was by the grace of God. All those events I told ya'll about? They could have gone a whole other way. All of those things could have prevented me from being here today with you, and from calling myself the 'Grindfather' and 'First Team.'"
Memphis is home to TA and his family. I love that fact that he continues to share his story to the troubled teens in our city. The children are still our future. However, without direction and guidance our troubled boys will soon become troubled men. Which continues the trend of losing our men to the streets, whether it be jail or death.
Check out the entire story here.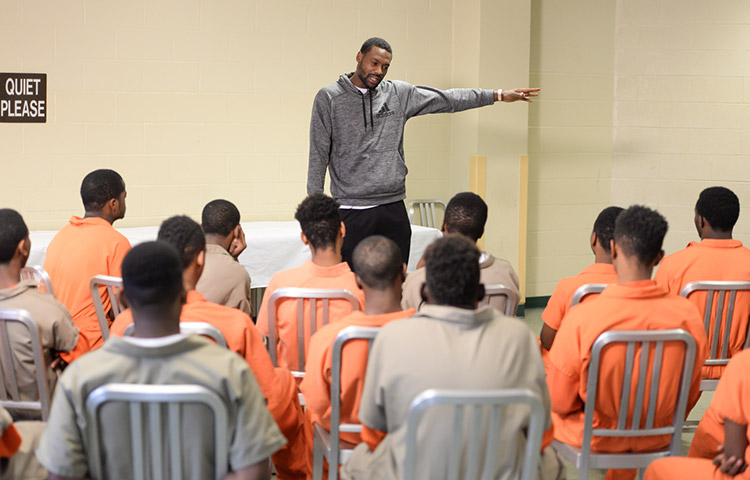 Salute TA.
Pic Credit: Spencer Soo/Grizzlies.com
Connect With Us:
Facebook: www.facebook.com/xclusivememphis
Twitter: http://twitter.com/xclusivememphis
Instagram: http://instagram.com/xclusivememphis