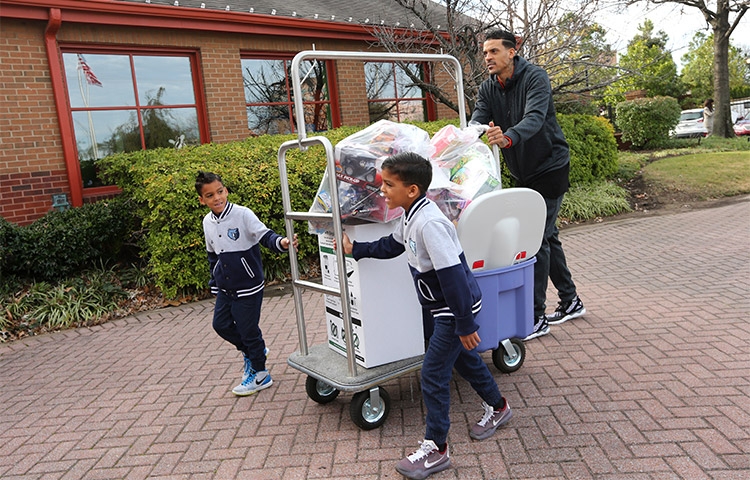 Grizzlies' forward Matt Barnes, is making a great transition into his new home. The NBA player was spotted out spreading holiday cheer around the city.
Barnes became an addition to the boys in Blue earlier this year (story here).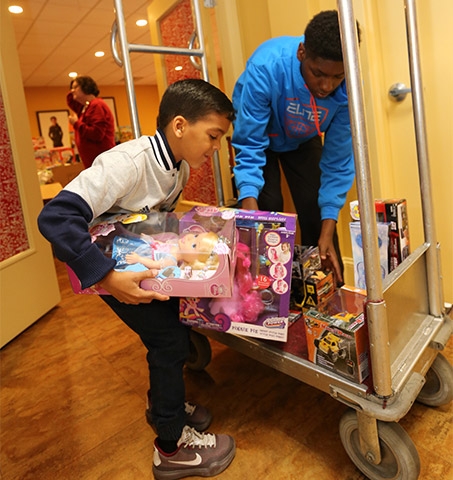 On behalf of Barnes foundation, Athletes vs. Cancer, he teamed up with 16-year-old St. Jude patient ambassador Nick London to donate and deliver toys to the Ronald McDonald House.
Barnes brought along some help as he visited the patients. His two sons Isaiah Michael Barnes and  Carter Kelly Barnes came along for the ride. This is Barnes 1st Christmas as a member of The Memphis Grizzlies.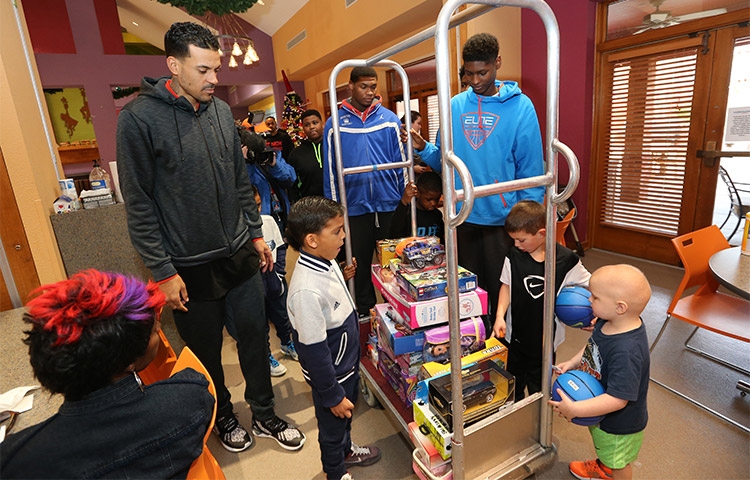 Barnes has stated that being away from his boys were one of his hardest transitions to the Mid-South. I've spotted Matt out around the city on the social scence. He seems to be quite comfortable in our city.
Check out a few pics from their trip below:
Salute to Matt for making Christmas for some patients at Ronald McDonald house a little brighter.
Pic Credit: Joe Murphy/NBAE/Getty Images
Connect With Us:
Facebook: www.facebook.com/xclusivememphis
Twitter: http://twitter.com/xclusivememphis
Instagram: http://instagram.com/xclusivememphis