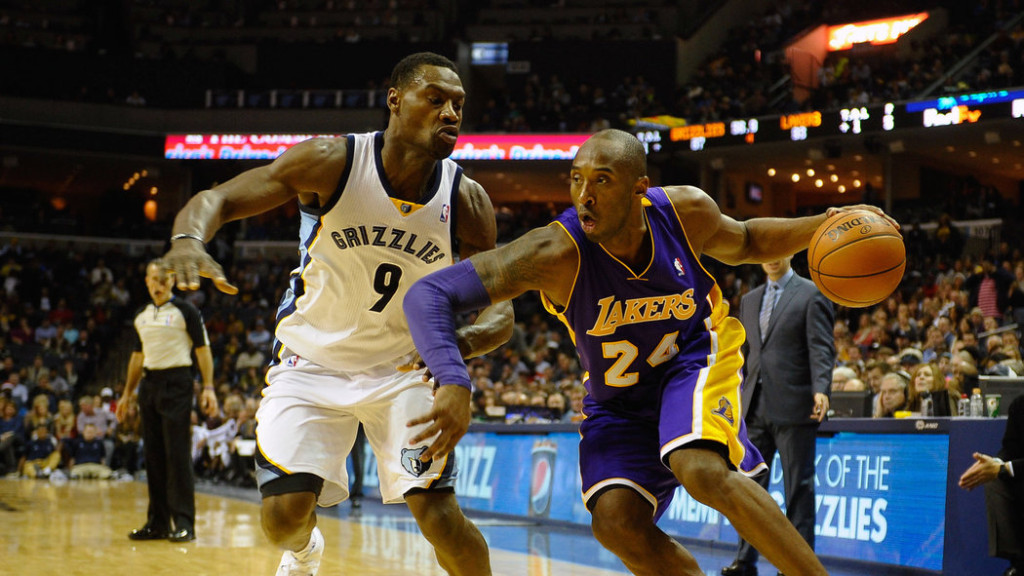 This past Saturday (December 26, 2015) NBA legend Kobe Bryant touched down in Memphis, TN.. Kobe came to town with his fellow Lakers teammates to take on The Memphis Grizzlies.
I posted the picture below of Kobe's arrival at Memphis International Airport and my social media accounts were on fire. In addition to Memphis having a huge Lakers' fan base; Kobe is retiring after this NBA season.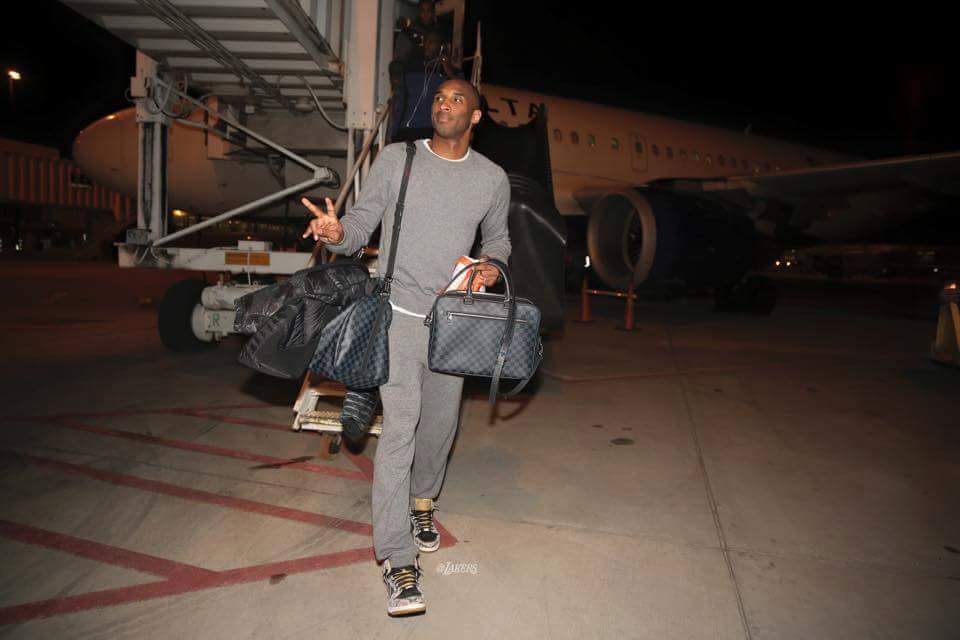 In a recent interview, Kobe Bryant of the Los Angeles Lakers stated that the toughest defender he has gone up against is current Memphis Grizzlies guard, Tony Allen.
After the 112-96 loss, Bryant spoke to the media and he expressed the immense respect he has for Allen and the way he approaches the game, according to Lakers Nation reporter Serena Winters:
Kobe on Tony Allen's defense: "He does his homework. He's old school. He'll watch film & he'll know where you're going to go before you go."

— Serena Winters (@SerenaWinters) December 28, 2015
Sporting News caught up with Allen to get his reactions to Bryant's assessment of his defense.
Sporting News: What did you think of Kobe saying that?
Tony Allen: That's a complete honor, man. He obviously is a Hall of Fame, first ballot, multiple NBA champion, one of the greatest ever — matter of fact, the best that ever played in my era. So it's a complete honor, and I was flattered by the comment.
Source: Tony Allen explains how he always gave Kobe Bryant 'the most trouble'.
Salute to the Memphis' Grizzlies on defeating the LA Lakers. Double salute to my friend Tony Allen. Tony's heart, drive and dedication to the game of basketball never goes unnoticed!
Connect With Us:
Facebook: www.facebook.com/xclusivememphis
Twitter: http://twitter.com/xclusivememphis
Instagram: http://instagram.com/xclusivememphis