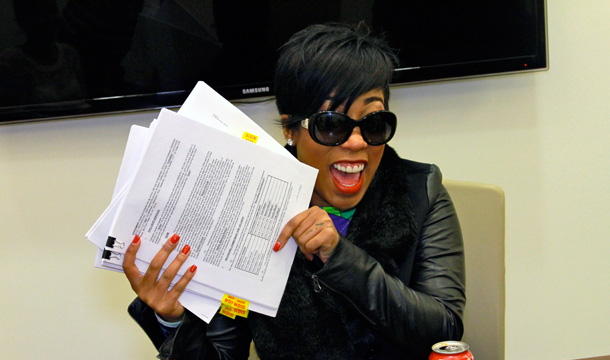 Memphis native K. Michelle is somewhere celebrating this morning. She announce on Twitter Monday that she has signed a record deal with Warner.
K.Michelle told Singer's Room about her new deal, saying "I'm just really blessed to get a second chance. I have so much to sing about and so many stories to tell. I may not be the most polished or prissy R and B singer, but I do feel that I am the voice of a lot of women who don't have a voice."
I am sure Mona Scott will be capture her new journey; for the VH1 Love & Hip Hop viewers.
I wonder if she will drop a track entitled 'Im from Memphis B**ch"..ijs
At any rate…Congrats K. I always root for the home team.
Connect With Us:
Facebook: www.facebook.com/xclusivememphis
Twitter: http://twitter.com/xclusivememphis
Instagram: http://instagram.com/xclusivememphis