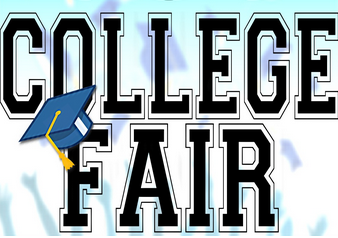 ANNUAL COLLEGE FAIR
The Southern Heritage Classic College Fair is swiftly approaching! A historic and fun-filled weekend in the Mid-South, the Office of Youth Services also sees Southern Heritage Classic Weekend as an opportunity to provide exposure and postsecondary options to Memphis youth.
Last year, more than 4,000 attendees attended the College Fair to receive information on various educational options. From four-year universities, technical colleges and military across the Southeast including University of Memphis, Xavier University of New Orleans and the U.S. Navy, every attendee will encounter an institution that fits his or her needs.
Both attendees and institutions of higher learning will benefit. Students and parents can talk to college recruiters and current students to get an inside look at their campuses and academic offerings. Schools meet the best and brightest in the Bluff City.
Thursday, Sept. 10, 2015 (4:00PM – 7:00PM) High School Student & Parents
Friday, Sept. 11, 2015 (8:00AM – 1:00PM) High School Seniors Only
The Office of Youth Services in conjunction with the Southern Heritage Classic, hosts the Classic College Fair presented by Mayor A C Wharton, Jr. and the City of Memphis. The college fair is absolutely FREE and gives students the chance to meet with college recruiters and representatives from accredited learning institutions in one place rather than travel across the country in search of the right fit; an invaluable benefit as they explore the next phase of their educational path.
www.cityofmemphisyouth.org.
Free admission.
Connect With Us:
Facebook: www.facebook.com/xclusivememphis
Twitter: http://twitter.com/xclusivememphis
Instagram: http://instagram.com/xclusivememphis