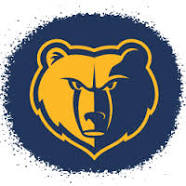 The Memphis Grizzlies are teaming up with the Mid-South Food Bank to help collect food this holiday season. Grizzlies are asking fans to make a donation in exchange for a game ticket incentive.
The Grizzlies and ACH Food Companies, Inc. are teaming up for a canned food drive to benefit the Mid-South Food Bank on Friday, Dec. 5 when the Grizzlies take on  San Antonio Spurs at FedExForum.
Fans who make a nonperishable food or monetary donation will receive a buy-one-get-one ticket voucher, courtesy of ACH Food Companies, Inc. to one of two future Grizzlies contests – the Dallas Mavericks on Tuesday, Dec. 9 or the Charlotte Hornets on Friday, Dec. 12.
The Mid-South Food Bank serves charitable agencies that feed hungry and needy people in West Tennessee, East Arkansas and North Mississippi. Founded in 1981 as the only organization in the region to supply food to all qualified charitable organizations, the Mid-South Food Bank supplies millions of pounds of food to emergency food pantries, soup kitchens, shelters, youth and senior programs, daycares and rehabilitation programs.
So get your donation ready for the game next week.
Connect With Us:
Facebook: www.facebook.com/xclusivememphis
Twitter: http://twitter.com/xclusivememphis
Instagram: http://instagram.com/xclusivememphis