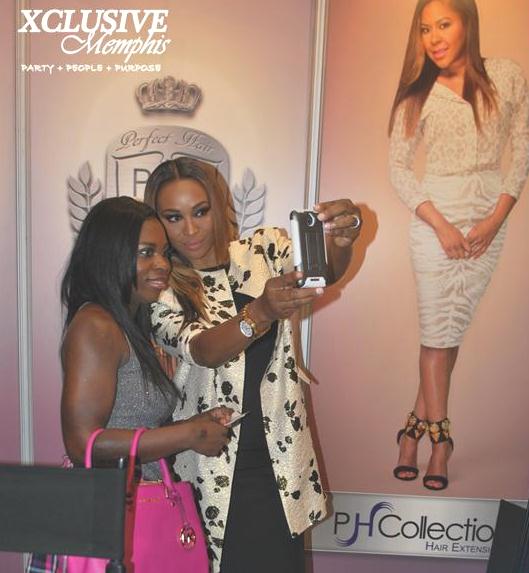 This past weekend entrepreneur and reality TV star Cynthia Bailey made her rounds at Essence 2015. We spotted Cynthia doing a meet and greet with fans at the Perfect Hair Collection Booth. The reality star was all smiles as fans stopped to ask questions and to take pictures.
We also spotted her husband, Peter Thomas by his wife side. I got a chance to chat with her briefly about all her upcoming projects. In addition to the TV show, Cynthia also runs 'The Bailey Agency School of Fashion'. She also has released line of eye wear.
Cynthia Bailey Eyewear Mission Statement :
is to provide the most stylish & chic selections of affordable high fashion eyewear.
is to celebrate diversity, passion, innovation, individuality, style & fashion trends through eye wear.
is to provide fashionable designs hand picked by Cynthia Bailey
is to provide quality products with fast & reliable service
is to enhance the faces of men & women worldwide, one face at a time.
Connect With Us:
Facebook: www.facebook.com/xclusivememphis
Twitter: http://twitter.com/xclusivememphis
Instagram: http://instagram.com/xclusivememphis