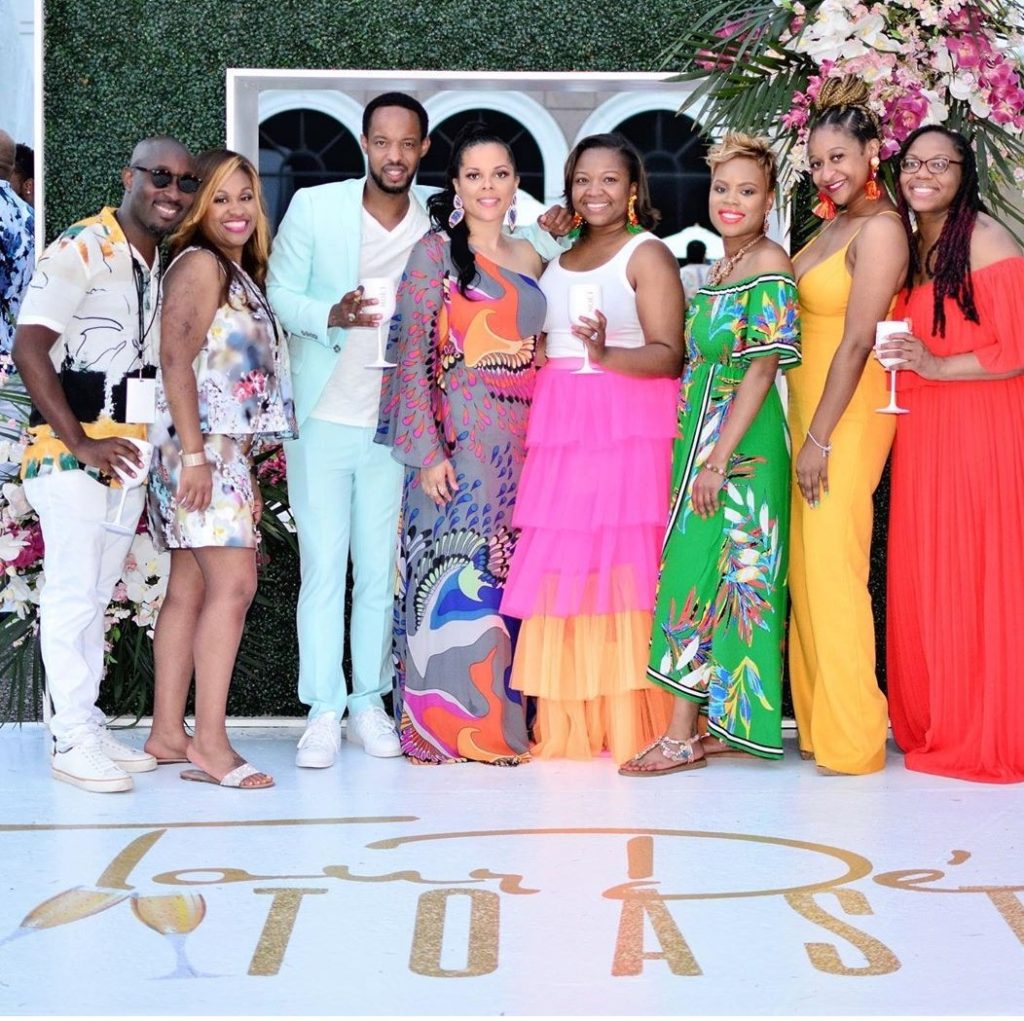 Pastel colors, high fashion, bright smiles and laughter filled the lawn of the historic Pink Palace Museum this past Saturday. Tour Dé Toast 2019 rolled out the red carpet in the city of Memphis. The event drew a crowd of elite and classy attendees to enjoy champagne through a physical tasting.
The diverse group of cultured individuals from Memphis and surrounding areas were all smiles as they socialized and sipped champagne. In attendance were Memphis socialites, on air radio personalities as well as former NBA Players. One most notable guests was Mr. Penny Hardaway. Memphis is home to Coach Penny. He came out to support the event while smiling and embracing the citizens. There was entertainment on hand by local artists as well as R&B singer Carl Thomas. In addition to the nice sounds of music, local chefs were on hand. There was also libations, amazing decor and breath taking art at the through out the event.
Mrs. Tajuan Givens, the visionary for this event ensured that everything was perfect from start to finish. She made sure no stone was left unturned and this was sure to be an upscale, one of a kind event. Tajuan is the wife to business man and nightlife guru Curtis Givens. Curtis took to social media to congratulate his wife on a job well done.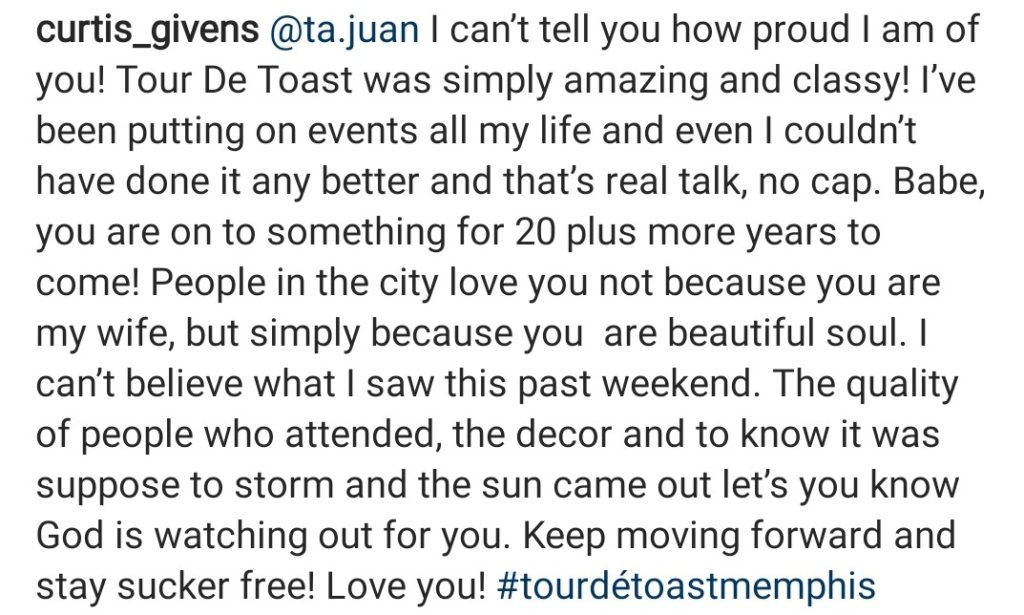 Social Media timelines filled with bright photos and laughter as guests posted through out the evening. As the sun began to set, attendees spoke highly of the event and are already looking forward to Tour Dé Toast 2020.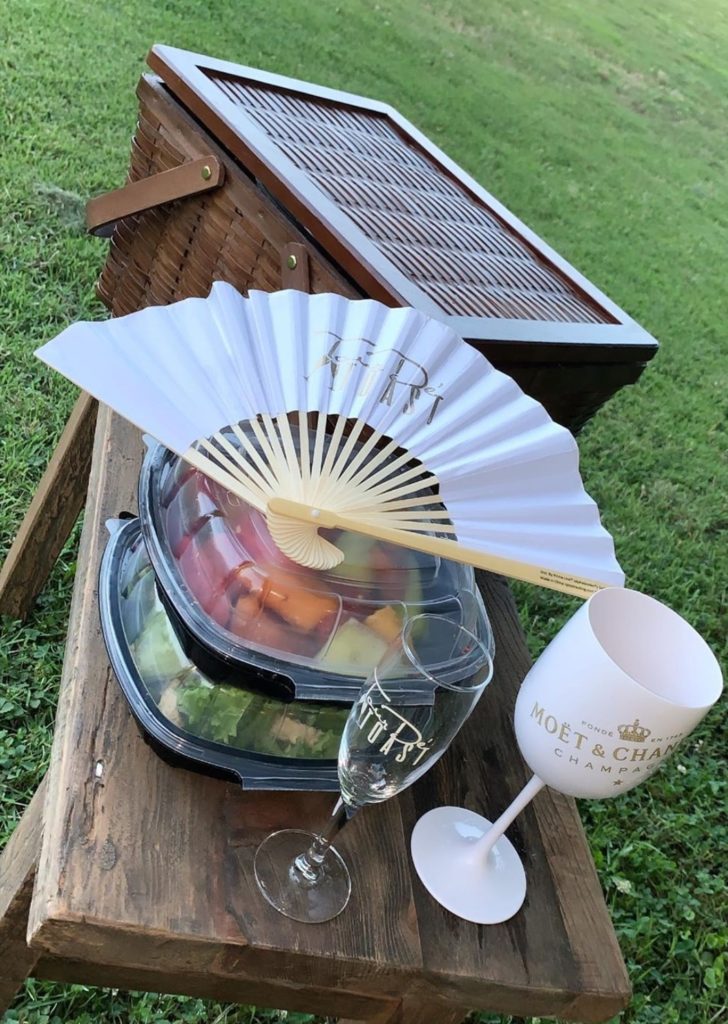 Great job Mrs. Givens.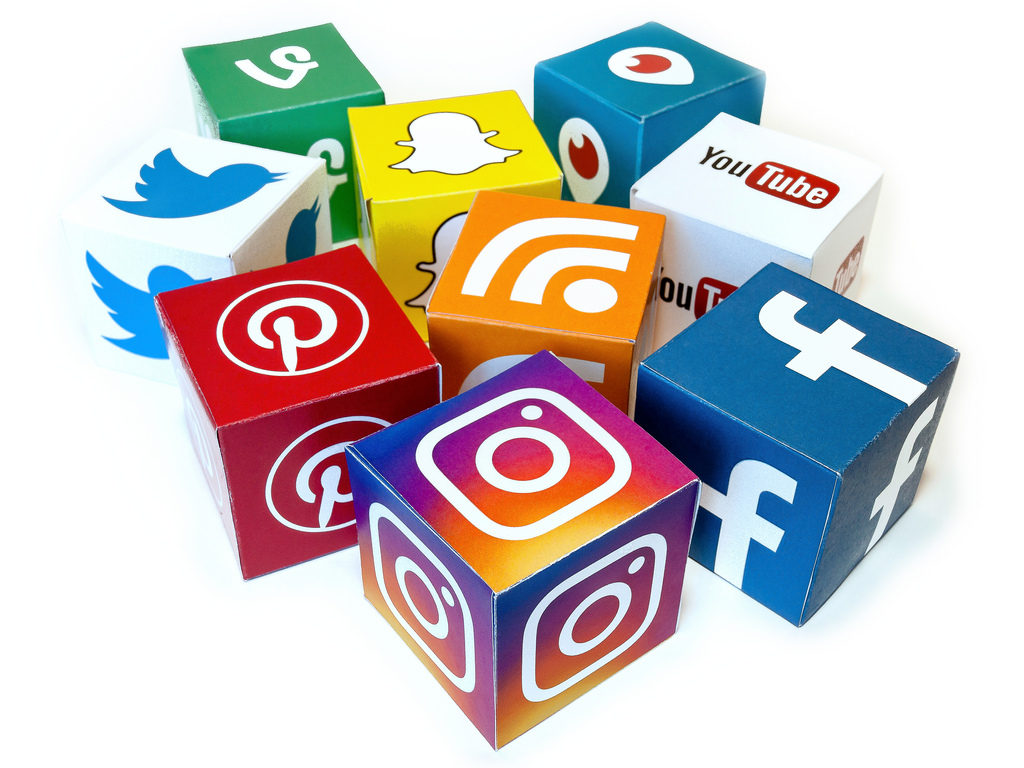 Stay Connected With Us On Social Media:
Facebook: www.facebook.com/xclusivememphis
Twitter: http://twitter.com/xclusivememphis
Instagram: http://instagram.com/xclusivememphis