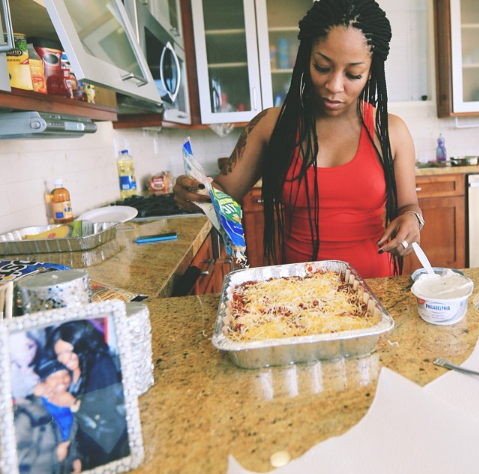 Home town native K. Michelle was recently spotted on social media being domestic. The song bird has several projects in the work. I am surprised she has any time to be a home body.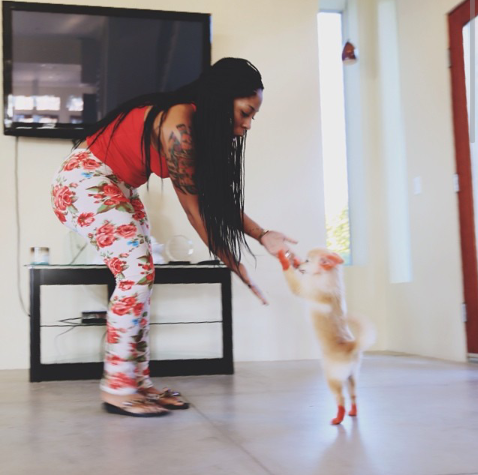 K. posted several pics to IG which appear to show her relaxing around the house. Not quite sure, who she was cooking it up for. She recently revealed in an interview that her son has returned to Memphis for the school year.
Via Madame Noire:
"Oh, I get sad because [my son] Chase—you know in the summer my son is with me, but through the school year with all of this going on I decided not to get him a nanny," she explained. "I decided that it's best for my mom and my father to help me because I want him to go to school and come home to a cooked meal, do his homework, go to church on Sundays. And in the summer, we're able to do everything together. But in the school year, I have to travel back and forth to Memphis and that's really a lot to you know, have to see your child through Skype but you know you're doing it for the betterment of him."
Be sure to keep your eyes open for her new album and her new reality show.
Pics: IG
Connect With Us:
Facebook: www.facebook.com/xclusivememphis
Twitter: http://twitter.com/xclusivememphis
Instagram: http://instagram.com/xclusivememphis