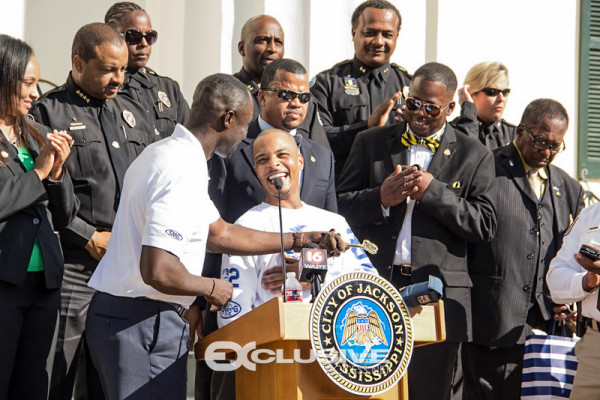 The King of the South made his way down to Jackson, Ms on yesterday to encourage the youth.The Mayor Tony Yarber  extended T.I. and initiation to come down to the city as the work on building the city up.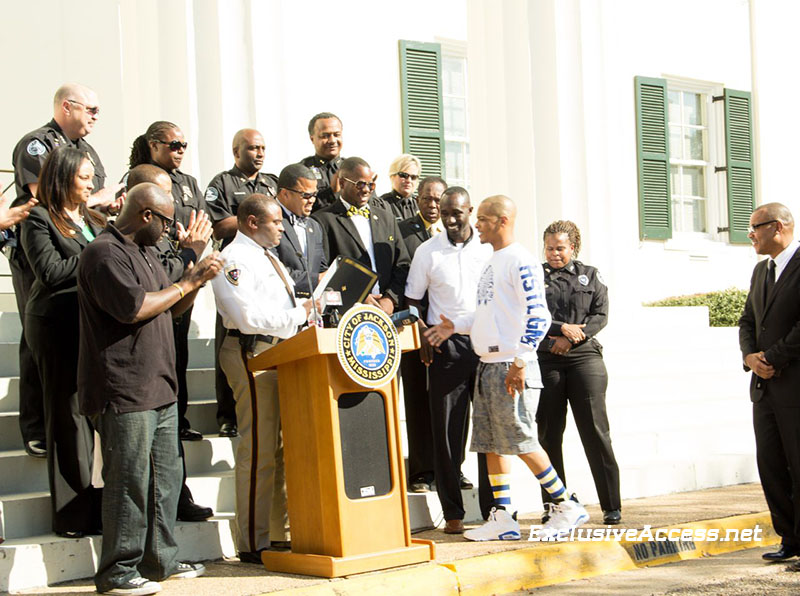 T.I. made a few visit to local schools to speak a word of encouragement to the children. Before his day came to an end, they mayor awarded TIP to the key to the city.
Northwest Middle School and Forest Hill High School were the two schools that received a visit from the rap mogul. About 2 years ago the city of Memphis rolled out the red carpet and gave T.I. a key to our city.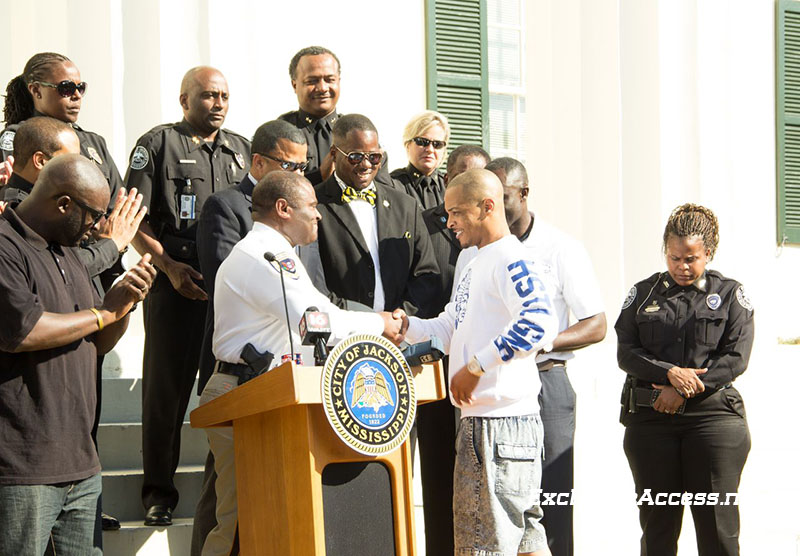 From a press release:
Atlanta-based rapper, actor and reality television star Clifford "T.I." Harris Jr. has received the key to the city of Jackson.

Harris was in Jackson Wednesday to talk to students at several schools. His message: Avoid making the mistakes that he once made.

T.I. acknowledged his criminal past but said if you want to be different, you must do things different. He served about seven months in prison in 2009 for trying to buy unregistered guns and silencers from undercover federal agents.

Mayor Tony Yarber, who presented the key to the city to Harris, said the rapper would have more of an impact on young people in encouraging them to stay away from crime
Pics Below:
Happy Birthday T.I. and congrats on your success.
Connect With Us:
Facebook: www.facebook.com/xclusivememphis
Twitter: http://twitter.com/xclusivememphis
Instagram: http://instagram.com/xclusivememphis